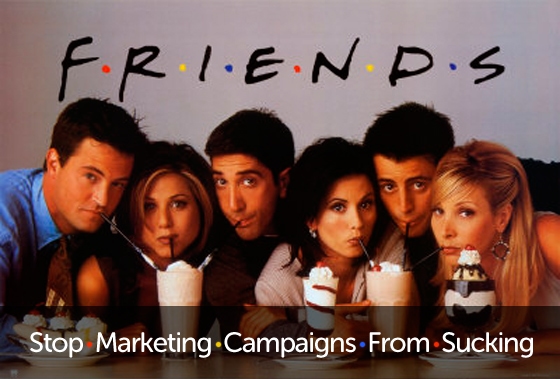 A successful marketing team is made up of a cast of different characters. It might be all six as represented below, or you could be a single person wearing many hats (don't actually wear 6 hats – you'd look like a fool and it's waaay too much work). #beenthere
So check out the Friends characters below and see if the caricatures mirror who you are and what you do – and for some fun, let me know in the comments which character you are. I'm still undecided.
The Optimizer/Analytics Geek – Chandler Bing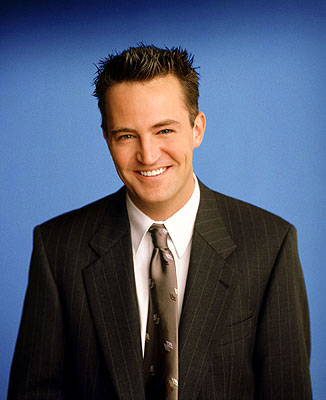 What does he do?
He crunches numbers. Boring as hell in my mind, but very useful for the other members of the team that rely on them to make informed decisions. Plus, if you're ever asked to make a marketing (or Wenus) report, you'll be thanking Mr. Bing for his efforts.
How does he help conversions?
He gives you the answers to your questions. What happens when someone arrives at your site? How many people completed your conversion goals?
Every marketing team should have an optimizer on board? He's your go-to guy for important campaign analysis and making your pages perform better. (Despite the suit).
How Chandler (The Optimizer) Fits Into The Marketing Workflow
Who does the Optimizer work with? Everyone. He's the man (or woman – but we're talking about Chandler here) with the answers – which messaging and keywords are working best, so he's an invaluable resource that everyone should lean on. It makes him feel special and valued, and helps you to create reports that make you look good to your boss.
What does he roll his eyes at?
People who don't get what he does. He just needs to be placated by saying how smart he is and that in the end, he and Monica will get together.
How he spends his day
He should be buried knee deep in Google Analytics setting up custom reports for the rest of the team and other stakeholders, so that everyone has an insight into how much ass kicking marketing is doing. He is also responsible for working with Ross to ensure that the landing pages for every PPC campaign are being tested and optimized for higher conversions.
His favorite apps
He has a Blackberry – who cares.
What's in his RSS reader?
He has a list of the top marketing, analytics and optimization blogs that he uses to stay up to date with the latest measurement tools and A/B testing case studies.
The Community Manager – Rachel Green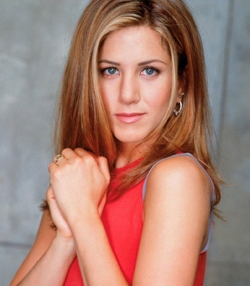 What does she do?
Rachel is responsible for scheduling the social sharing for the life of each campaign – essentially she's a conduit between the customers & fans of the brand and the campaign manager (in this case Monica). Her rapport with influencers helps to extend the reach of the campaign into new territories and customers.
How does she help conversions?
She ensures that the messaging exposed via social channels matches the landing pages used for the campaign, ensuring a strong message match. Another critical area is to answer questions posed by customers in social channels and share additional useful information, helping to guide them toward the campaign's conversion goal.
How Rachel (the Community Manager) Fits Into The Marketing Workflow
She works primarily with the marketer to put together collateral for the campaign (emails, landing page messaging etc.) and works with Chandler to produce social reports at the end of the campaign.
How she spends her day
She'll set up alerts to monitor the response to the campaign so that she can get back to customers quickly and adjusts messaging as the campaign continues based on what she see's working best. This type of information is a key feeder to the Optimizer who can create a new hypothesis for tests based on the user feedback.
Her favorite apps/tools
She has a ton, here are some of the most useful:
The main social networks: Twitter, Facebook, Google+, Pinterest
Buffer or Hootsuite: For scheduling and consolidating social sharing and reporting
Tweetbot (mobile app): Because she's a social junkie and can never be away from the campaign
Twitter Counter: For measuring the increase in followers during the campaign
Facebook Insights: To discover the reach and virality of a wall post connected to the campaign
What's in her RSS reader?
The top blogs and news sources for the industry the campaign is based on. She'll also connect Google Alerts right into her RSS reader to monitor brand mentions.
The Marketer – Joey Tribbiani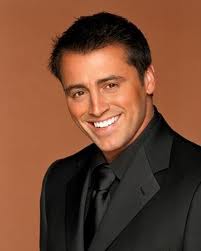 What does he do?
Only one thing really. He says "How you doin'?" and you get customers. Hard to argue with that tactic.
But aside from the flirting, he's in charge of all email marketing and he works with Phoebe and Rachel on messaging so that everything is nicely aligned.
How does he help conversions?
Essentially, he's responsible for the success of the whole campaign. He's the right-hand man of the campaign manager, making sure that all the team members are aligned from a marketing perspective and are following through on the original vision.
And besides, just look at that smile. How can you not be coerced into buying. He should really be in sales, not marketing, but we'll take him however we can get him. Plus he converts every woman he meets into a customer. #win
What does he hate doing most?
His job. He still wants to be Dr. Drake Ramoray…
How Joey (the Marketer) Fits Into The Marketing Workflow
He spends a lot of time with his buddy Ross, ensuring to help a high quality score by making the message match between his landing pages and Ross's PPC ads are cohesive.
What does he roll his eyes at?
Smart sentences, he doesn't get them. To be honest tho, that's just a Joey trait, most marketers are very smart and know their target personas to a tee. I guess he's just jealous.
The Campaign Manager – Monica Geller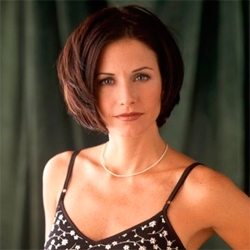 First rule of the marketing club – NEVER diagree with Monica. Ever!
What does she do?
To begin with she works with the marketer (Joey) and the Creative Director to come up with a marketing campaign idea. After that she becomes the chief cat herder, making sure that everyone is working together and that any potential external partners involved in the promotion have what they need. The reverse is true too, she needs to ensure that assets, descriptions (for emails and landing pages etc.) are all received from partners in time so that the designer and marketer can do their work.
What does she hate doing?
Working with non-responsive partners that delay campaign launches. She also has a pet peeve with the development department who can't always meet a critical deadline – further delaying launch dates which can impact conversions in a negative way.
How Monica (the Campaign Manager) Fits Into The Marketing Workflow
She's responsible for the campaign from start to finish. Ensuring dates are met, conversion measurement metrics are put in place so that she can report on success or failure at campaigns end. And she's also responsible for doing campaign postmortems to learn what could be done better next time.
Her favorite apps
Monica likes to use Basecamp to keep her task lists in order, and picks on Chandler constantly for updates and reports from Google Analytics. She also likes to put post-it notes all over people's computers to make sure they get sh*t done.
The Creative One – Phoebe Buffay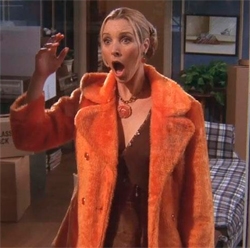 What does she do?
Phoebe is responsible for designing the landing pages and banner ads for campaigns, she's also the primary writer (in concert with the Marketer) working on copy for the pages and emails.
How does she help conversions?
When feedback comes in from the Community Manager and the Optimizer, she'll work on new page variations so that they can run A/B tests.
What does she roll her eyes at?
Anyone who looks at a design in progress and says "Is that what it's gonna look like when it's done?"
How Phoebe (the Creative one) Fits Into The Marketing Workflow
Phoebe can take Joey's concepts and bring them to life. As more than just a designer, she understands all aspects of User Centered Design and works really well with the Optimizer on page layout and information flow.
How she spends her day
Phoebe spends a lot of time seeking inspiration from her favorite sites and cataloguing successful designs for future campaigns.
Some of her favorites are:
She also likes to check out some more obscure sites to keep her ideas fresh and original:
The PPC/SEO Guy – Ross Geller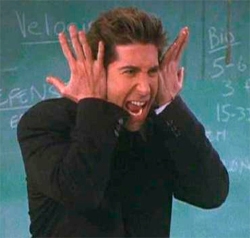 What does he do?
Ross manages all of the the paid search campaigns, using his obsession with details to get the lowest CPA possible. Once he's happy that his ad groups are at a happy and consistent baseline conversion rate he enlists the help of crowdsourcing company Trada to let their network of PPC experts take over to see if they can improve it further.
His favorite apps
He mainly does a lot of keyword research using the Adwords Keyword Research Tool. He also checks out what the competition is doing to try to get a leg up and get the best placement in the search results.
How Ross Fits Into The Marketing Workflow
He works with Phoebe on messaging (to ensure message match and a high quality score) and design and with Chandler who is always recommending new A/B tests to give a conversion lift before the handover to Trada happens.
His other job – SEO
Ross is also responsible for the SEO of the company, so all that keyword research comes in super handy for optimizing the on-page copy for the site. He shares this task with Phoebe to make sure it doesn't come across as robotic (Google hates that) and remains useful to humans.
What frustrates Ross?
Landing pages that don't match his ads! Hence his frustration in the photo above. He has hundreds of ads going and needs landing pages for each group to ensure a good quality score, and if someone changes the landing pages it can affect his results, making him look bad. Ross doesn't need hassles like that – he's already been divorced 3 times.
---
So that's your typical in-house marketing team (or at least some of the disciplines you need to tackle if you're the sole marketer in your company). Hopefully this sheds some light on how marketing teams work together and the needs they have.
Plug: Check out the banner below for a special Unbounce offer for marketing teams.
---