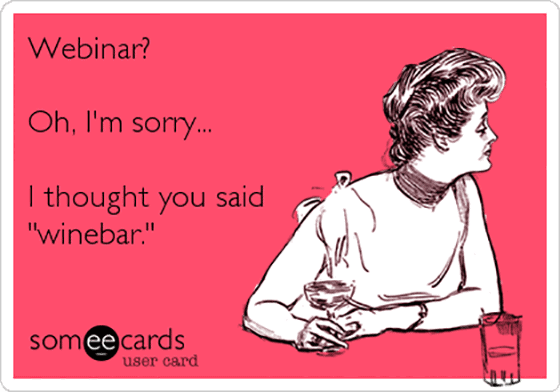 Here at Unbounce, 2013 was the year of the webinar. As we explained on the blog and in our last webinar, over the course of the year we were surprised and delighted to watch our webinars became our No. 1 acquisition channel. By far.
So in the time-honored December tradition of "best of" lists we've rounded up the top 5 marketing webinars of 2013. Not only did these webinars have tons of attendees and thumbs-up online reviews, they presented new and useful tips and tricks to help you optimize your landing pages, A/B tests, social media engagement and content marketing.
Believe it or not, webinar recordings are hard to come by, but these 5 are the ones you can watch over and over again.
1. Guy Kawasaki's 10 Tips for Building a Social Media Following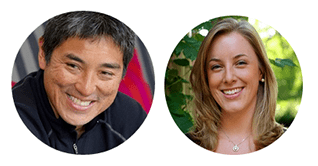 Guy Kawasaki is one of the web's most influential marketing thought leaders with more than 7.5 million followers across all his social media channels. What better person to talk about building your audience and maintaining a strong following than him? More specifically, Guy will teach you:
That you should go back in time (yes, time travel) and start yesterday. But in all seriousness, he points out that you should start building your following the moment you build your product or service.
The importance of segmentation when it comes to the different social channels.
Little tips and trick on how to make a great social profile.
How to curate and link – what to share and what's important.
How to cheat – yep, Guy will teach you how to play dirty.
How you should show restraint and avoid talking about yourself.
To respond – if someone asks you a question, you should answer.
To stay positive or stay silent. Hasn't your mother told you, "If you don't have something nice to say, don't say it at all"? Same goes for social media.
To repeat yourself. And if you don't believe Guy, the folks at Buffer have elaborated on why you should share your blog post more than once on social media.
2. Beyond Content Marketing: Jump Into Content Strategy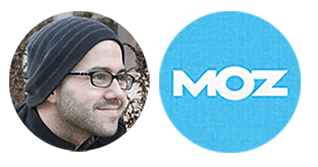 Content is king, right? No, it's not actually. Jonathon Colman, former Principle Experience Architect at REI and current Content Strategist at Facebook, will teach you why your content sucks and how to make it better. You'll learn:
The holistic view of content marketing – why you should stop focusing on one component (words, font, UI, etc) and think of content marketing as a universal experience.
10 ways to know your content is just plain bad.
Content marketing solutions: A collection of content marketing quotes from industry leaders, a content strategy lifecycle model and a lesson on the importance of having a content strategist on your marketing team
A few common tools of the content strategy trade.
The cherry on top of the cake: Jonathan gives you a great list of 200+ resources so you can keep learning after the webinar is over.
3. The 10 Ways You're Screwing Up Your Landing Page (And What To Do About It)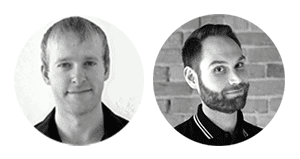 "The next time someone tells you bad design converts better than good design, punch them in the face." It was quotes like these that kept people entertained during this one-hour #unwebinar.
Peep Laja is the founder of conversion rate optimization agency Markitekt and the popular blog ConverionXL. His "tell-it-like-it-is" approach is just the tough love you need to improve your landing page conversion rate.
In this webinar he takes a good look at a number of landing page examples and teaches you the lesser-known mistakes that are killing your landing page conversions. Think you might be guilty of screwing up any of the following? Watch the webinar recording to find out how to redeem yourself:
You have a crappy-looking page. Design does matter!
You're using cheesy stock photos
You have no clear value proposition
You lack credibility
You don't follow the customer thought sequence
You don't create compelling CTAs
4 other mistakes you may not notice, but will after you watch the webinar
4. How We Achieved a Lift of 33% Across 11 A/B Tests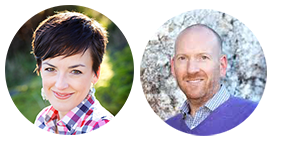 How did CopyHackers Joanna Wiebe & Lance Jones achieve a 33% lift across 11 startup sites? They focused and tested one thing: The value proposition headline.
This webinar is focused on the importance of your value proposition, pairing theory with real A/B test case studies. More specifically, the CopyHackers delve into:
What is a value prop – or Unique Selling Proposition (USP)
An explanation about WHY value prop tests perform well
Understanding motivation versus value proposition
Exactly how to scorecard value props
Live teardowns of submitted home page headlines
Live rebuilds of those same headlines
5. Top 10 Ways to Improve Audience Engagement on Twitter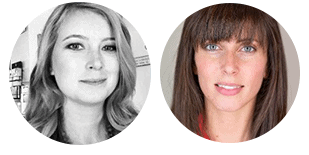 This is a one episode in a three-part webinar series in which social pros from both Twitter and HootSuite (and who better to present on the topic, really?) dish out some Twitter advice to create and promote effective social media content.
For example, did you know that 32% of SMBs are attempting, but can't keep up when it comes to social media and online marketing?
With that in mind, this webinar is geared toward small and medium-sized businesses and dives into the nitty-gritty details of Twitter. Even if you think you've conquered social, there might be some small tips and tricks in this webinar that you've never thought of, including:
Practical advice for developing and delivering successful messaging on Twitter
How to optimize your delivery for specific audience segments
How to properly build and engage your audience
How to effectively promote your best performing content
Your Turn!
Now I want to hear from you…
Let me know in the comments what you thought of these 5 webinars. Did you learn anything? Which one was the most valuable? Are there any must-watch marketing webinars from 2013 that I missed?
---