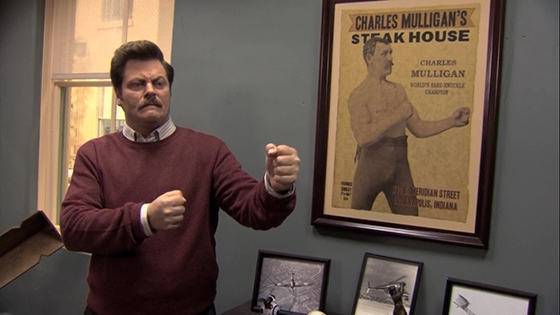 Who knew binge-watching Parks and Recreation could make you a smarter marketer?
Image source
.
Have you ever spent time setting up an A/B test only to see a marginal increase in your conversion rate (or even worse – a drop)? You can test all the best practices on your landing page and still not get that conversion boost you were hoping for.
Sometimes, the best A/B testing ideas come from unexpected places. What if you were able to learn your prospect's favorite TV show and then use that information to formulate smarter A/B testing hypotheses?
In this episode, we speak to Allison Otting, Disruptive Advertising's Lead CRO Designer, about how to let your prospects guide your landing page optimization efforts.
In this episode you'll learn…
How learning about your customer's aspirations and hobbies can bring you A/B testing ideas
Why borrowing ideas from skateboarding culture got a skiing company a 34% lift in conversions
What Ron Swanson can teach you about creating landing page design layouts that convert
Listen to the episode

Listen on iTunes.
Prefer Stitcher? We got your back.
Mentioned in the podcast
---