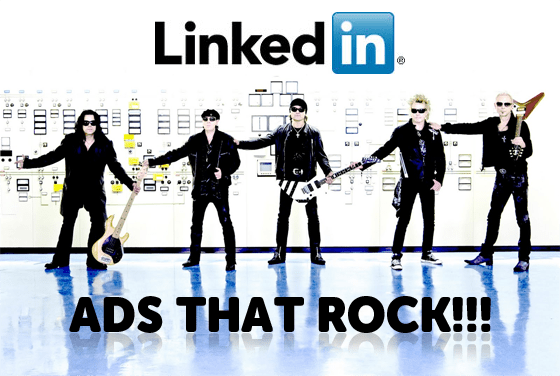 LinkedIn ads that rock! (especially with images) work really well. — and yes, it's The Scorpions
(original image source)
…
Of all the social networking sites that offer pay-per-click (PPC) advertising, LinkedIn is the most geared to reaching professionals, business owners, entrepreneurs and executives. With a little creativity in targeting, as well as ad and landing page design, you can improve your LinkedIn ad campaign conversions.
1. Targeting – It's all about demographics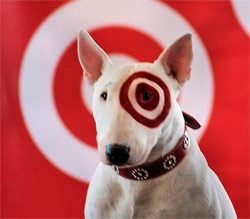 What is it? LinkedIn is a community of millions of business owners, entrepreneurs, executives and other professionals, and through their profiles they have self-identified exactly who they are, where they work, what they do, and what interests them professionally.
And you can target them based on that, which is awesome! Here I am customer, let me rock you like a hurricane!
Through its paid ad service, LinkedIn lets marketers take advantage of this demographic information to create highly-targeted ad campaigns.

---
Think about the many different demographic groups that might be interested in your product or service. (Go ahead, I can wait for you while you think).
Then, when you design your campaign, you get to specify who will see the ad, based on job title, job function, industry, geography, age, gender, seniority, company size, company name or even LinkedIn Group membership.
Do This Now!
Make a list of five potential demographics, job titles, or industries you'd like to target, trying to think a little outside the box. So, for instance, you might know your accounting software is useful for small business owners, but what about attorneys, doctors, or self-employed actors? For more information about gearing your ad to particular audiences, see the targeting section of LinkedIn's "Best Practices for Advertising on LinkedIn."
2. Click-worthy Ads – Who Really Gives a Click?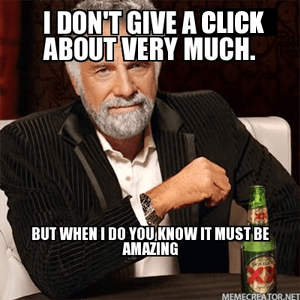 LinkedIn ads consist of a headline of up to 25 characters, a description of up to 75 characters, a company name, an image, and a URL. Each element must attract the audience you're targeting and inspire people to click on the ad. Ensure your ad will get the attention it deserves by choosing your words carefully, offering something specific to people who click on it, and using enticing call-to-action phrases.
Don't make people guess what your company has to offer — tell them.
Make them want to click on your ad in order to get a special discount, a price quote, a coupon or a free sample or consultation.
Ads with images tend to get more clicks than those with just text, so use an image with bright colors that relates specifically to your product or service.
Try creating an ad that would make you want to click.
Do This Now!
Write a list of call-to-action phrases that relate to your service or product, such as "Learn to speak French" or "Balance your books in five minutes." These sentences give your audience a reason to click on your ad and find out how they can do these things. For more about how to create an ad that works, see LinkedIn's guidelines for creating effective ads and "How to Write an Ad" on StartupInternetMarketing.com.
3. Multiple ads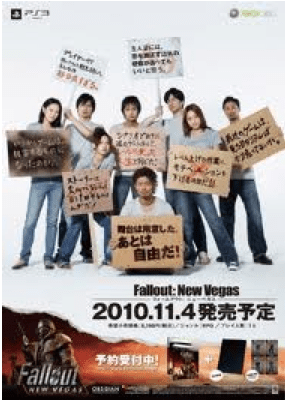 LinkedIn lets you create up to 15 ads per campaign, and multiple ads increase your chances of getting responses. Create a variety of ads — at least three — with different headlines, descriptions and images.
Multiple ads allow you to experiment with various copy and keywords to see which ones work best for your targeted demographics.
At first, all of your ads will be posted, and then as you begin to receive clicks, the best-performing ad will be shown more frequently. Or if you'd like, you can have your ads rotate regularly.
Do This Now!
Create 15 ads, experiment with using completely different words, calls-to-action, and images. You'll be surprised how many different ways you can sell your product or service. Find out more on how and why to design multiple LinkedIn ads.
4. Landing pages (huzzah!)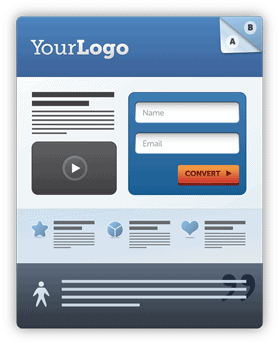 Where people end up once they click your ad is just as important — if not more important — than the ad itself. You want to make sure that your landing page is relevant to the ad and targeted to the demographic groups you've specified for your ad.
In fact, you should create a special landing page just for LinkedIn users, which makes the experience of clicking on the ad and landing on your page more rewarding and also will likely increase the conversion rate — the percentage of people who fill out a form, order a product, or otherwise interact with your site and company.
You might want to offer a special incentive or discount for people who come to your page through LinkedIn, which will also tend to increase the conversion rate. Make sure your landing page is simple and uncluttered while giving a strong sense of your brand.

Remember: it's the first impression people have of your business, and you want it to be good.
Do This Now!
Identify your key offer or central message, and create a landing page that focuses on it. For tips and advice on creating a strong landing page, see "The Perfect Landing Page" on SmartInsights.com.
5. Analytics
Analyzing who clicks on your ad, when they click, what they do once they're there, and other facts about your audience is a valuable part of any online advertising campaign. It lets you evaluate the return-on-investment of a particular campaign, and it also helps you to revise a current campaign or create a new one. LinkedIn gives you basic information about how many clicks each ad gets, and you'll want to pay attention to these reports to see which ad designs and keywords are more effective. Also use Google Analytics or other reporting services to track ad responses and the behavior of your audience in relation to a specific campaign.
Do This Now!
Create an analytics journal and analyze your site's reports every day. For more information about using web analytics to improve your ad campaign, read Omar Tawakol's article on Business Insider, "Using Analytics to Take Audience Targeting to a Whole New Level."
Advertising on LinkedIn should be a vital part of your overall marketing strategy, simply because it's the best way to target your campaigns to specific people.
Question: How do you find LinkedIn ads compare to Google AdWords? Let us know in the comments…
CTA: What are you waiting for? Click the LinkedIn button below already! (thanks :)
---
Selling Awesomeness Via LinkedIn
Now we all know how far my metaphors and stories stretch, but if you were going to use LinkedIn to try and sell Scorpions tickets, you'd use target Male, late 30's, Europeans, Americans & Brits. It might not be business related – but not everything has to be. At the end of the day it's all about targeting the right demographic and that's what LinkedIn excels at.
On that note, here's a pretty awesome rendition of "Rock You Like A Hurricane" (with orchestra – so add that to the demographic). btw the awesomeness starts at 0:33
---
The lesson here… rock your ads dude!