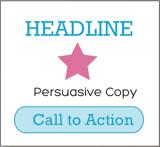 Pay-Per-Click advertising is confusing at the best of times. Google constantly changes the rules for AdWords, display ads suffer from banner blindness (and horrible design) and don't get me started on Facebook not letting you point your ads to your landing pages.
On the plus side, if done right, PPC can generate instant results compared to other methods like SEO which take time to climb the rankings.
The infographic below is here to help you wade through all the ******** and start maximizing your ad spend.
Plus we've dissected the best parts for you into bite-sized Tweetables at the end so you can share your new found wisdom.
Newsflash
You'll get higher conversions by using highly targeted landing pages, and for AdWords you'll be able to massage your landing page to give you a higher quality score and lower cost-per-click. #justsayin

Tweetables
Share these quotes on Twitter so people know you're smart:
---