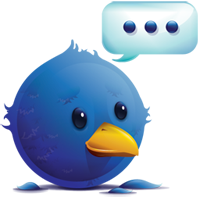 Twitter can be used for way more than just educating the unwashed masses about your latest armpit scrubbing schedule. It can be integrated and monitored to enhance, promote and measure the efficacy of your landing page campaigns.
Our latest guide will show you how to create socially aware landing pages that have the ability to connect and interact with your visitors for a more intimate experience.
The September issue of the Conversion Marketing Report is a free 11-page pdf discussing the simple practices that you can employ to increase the effectiveness and conversion rates of your landing pages. We're confident that these strategies will help you to produce landing page experiences that perform significantly better than what you are used to.
Part 1 – 5 ways to improve your landing page conversion rate with Twitter
We start with a look at how you can tie landing pages and Twitter together to create a better customer experience.
Part 2 – How to market your landing page with Twitter
Tactics for making a relevant statement about your message/content via Twitter, and how to ensure it reaches more people. (Quick Tip: 9am PST is prime time for social users).
Part 3 – Tracking and measuring your campaign using Twitter and Google Analytics
Twitter isn't an analytics tool, but there are a few techniques you can use to gather data regarding how the Twittersphere is responding to your campaign. When coupled with Google Analytics you have a simple and powerful way to quickly measure your campaigns.
Using Twitter to enhance, promote and measure your landing page campaigns (11-page pdf)