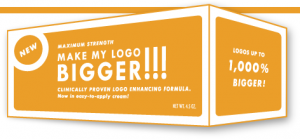 We've all been there. You're in the boardroom presenting your latest website or landing page design. You pulled an all-nighter to get it ready in time, and you're mighty proud of how you've mixed contemporary Web 2.0 design principles with usability best practices and interaction design patterns. The meeting goes great, everyone claps, but just as you're packing up, the boss says:
"I like it. It's good. But I'm wondering if we can just <insert cliche design commentary here>?"
You're Educated, Trained, Experienced. And You Think You Know Better.
"But I spent 4 years getting a human factors or design degree, and I've been in the web industry for over a decade. I know what I'm doing!". This is a common feeling when your expertise is questioned by someone in management. Perhaps they have no formal training and are just basing their opinion on subjective opinion, but you never know, they may just have a point.
Unfortunately, that's just part of office and business life. So instead of getting frustrated by it, today we're going to learn how you can turn this challenge into a positive exercise using unbiased A|B testing.
5 Boss-Friendly Things to Test on Your Landing Pages
Here's a list of the types of thing you're commonly asked to change, along with some ways to approach creating an alternate or improved version.
1. Make the Logo Bigger
The logo is the client or boss's connection to their own ego and as such they like to see as much of it as possible, or in this case as big as possible. Some very cunning graphic designers have found a way round this one. They design pages where the logo is 30% smaller than they themselves would actually like it to be. Then when asked to make it bigger, they huff and puff and eventually concede, only to make it exactly as they had envisioned. Genius.
2. Make the Button
Red
I've read that certain landing page optimization consultancies say that red is the most effective color for a button or Call To Action (CTA). Whether this is true or not, it might not gel with your color palette. One thing is for certain, color influences the emotional response of your visitors, so it's a prime candidate for testing. You can read more about the psychology of color at Wikipedia.
3. USE ALL CAPS
NOBODY LIKE A LOUD TALKER. JERRY SEINFELD HAS MADE A CAREER OUT OF DEFINING THIS TYPE OF NEGATIVE CHARACTERISTIC IN PEOPLE, LIKE THE CLOSE TALKER. IT FEELS LIKE YOU ARE BEING SHOUTED AT. IT'S HARD TO READ AND YOU ARE PROBABLY BECOMING INCREASINGLY IRRITATED JUST BY READING THIS PARAGRAPH. BUT YOU HAVE TO ADMIT, IT STANDS OUT, RIGHT? USE IT VERY SPARINGLY AND ONLY IN A PLACE WHERE YOU WANT TO ATTRACT ATTENTION TO A CORE MESSAGE.
4. Make it More Exciting!!!!
Sometimes, pretty much everything you have to say is super awesome! So you should add as many exclamation marks as you can!! It enhances the sense of urgency and lets your reader know how pumped you are to describe your product features which are all totally kick-ass!!!!
It's also very unauthentic and smacks of desperation, so be careful where you use it. You'll also find that by removing the !!! your humor or enthusiasm can shine through in your writing alone (or at least hint that your writing should be better).
5. Use the Word FREE More Often
If you are giving something away for free, then you definitely want to let people know. One way that you can use it to your advantage – and to enhance trust – is to place it inside the button on your lead gen form (for a free white paper download etc.) or main CTA.
e.g.
This allows you to reinforce the fact that it's free at the critical moment of conversion. Other places you'd want to include it would be as a label on a product photo or in the primary header message.
A Lesson Learned
Whether you turn out to be right or not. Having actually tested your hypothesis will make you a better designer, backed by the evidence and quantitative information to make you sound as smart as you really are. If you were right, you can pat yourself on the back as you've just earned yourself some design freedom in the future. If you're wrong, learn from it, eat a little humble pie, and start making landing pages that convert better.
Unbounce Challenge
Test everything your boss asks you to change, no matter how ridiculous.
On your next landing page design, do a couple of different versions using our suggestions above and see what happens. Let us know how you get on.