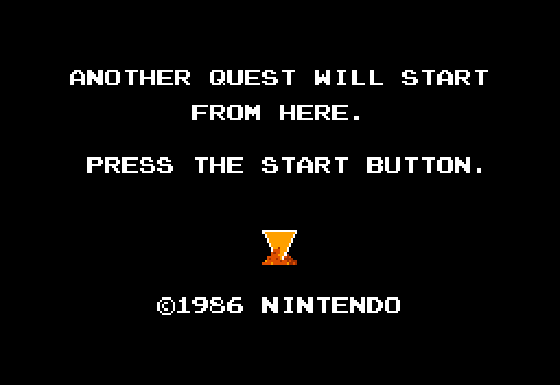 Optimizing your landing page is a noble quest – but it's only one step of the customer's journey to conversion.
Image source
.
As marketers, we tend to focus (sometimes obsessively) on the conversion.
On our landing pages, we tweak this and that on an endless quest for the perfect conversion rate. It's a noble quest, but an awesome landing page is only one piece of the puzzle.
As Mack Fogelson, founder and CEO of community building firm Mack Web, explained in our recent Unwebinar, landing pages are just one of many touch points that prospects have with you before they convert.
To create truly delightful and high-converting marketing campaigns, you need to mind all marketing channels: your landing pages, paid advertising, blog, website, social presence, event strategy and beyond.
When all channels are optimized and working together as a unit, everyone wins. You create delightful experiences for your audience and they thank you by converting (and even spreading the word).
So what does it take to create awesome experiences for your audience before, during and after the conversion? Find out by watching the webinar recording here – or keep reading for a breakdown of the key takeaways.
Understand your meaning beyond money
At the core of every business is a greater purpose. It's what motivates entrepreneurs to quit their day jobs and it's what attracts your biggest brand advocates.
Before you optimize any part of your marketing campaign, Mack says you should step back and ask, "What is my meaning beyond money?"
Take GoldieBlox for example. While the company pay the bills by selling toys to young girls, their meaning beyond money runs much deeper, as their founder Debbie Sterling explains in the video below:
When she was an engineering student, Debbie was always surprised by how few women were in the field. That motivated her to create a toy company that would help girls develop an affinity for engineering, science and technology – ultimately working toward closing the gender gap.
It's a purpose that resonates deeply with many of her customers, and adds an undercurrent of genuineness and authenticity to GoldieBlox. Mack explained why this is important:
Being authentic is what connects people to your brand.
Beyond that, understanding the core meaning of your business helps you align all your messaging and marketing efforts – starting with your landing page.
Convey that purpose on your landing page
Mack's client Traveling Vineyard is a wine tasting company that creates stay-at-home jobs for hundreds of women.
When they started working together, Mack found that Traveling Vineyard's messaging across channels felt disjointed and failed to communicate their unique value proposition. Have a look at one of their older landing pages: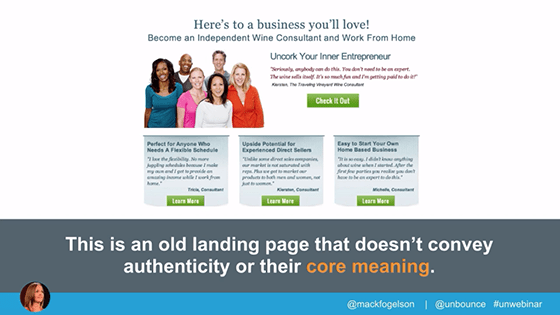 While the landing page had some more obvious design issues (multiple CTAs and cheesy stock photos, for starters), Mack knew that the ultimate problem ran deeper: Traveling Vineyard needed to better communicate authenticity and genuineness.
After all, as Mack explained, Traveling Vineyard doesn't just sell wine. Their company changes the lives of women by introducing a new passion into their lives and empowering them to work.
With all of this sorely lacking in their messaging, it was time to tell the story of real women on their landing pages and across all marketing channels.
Have a look at one of the landing pages they created to this end: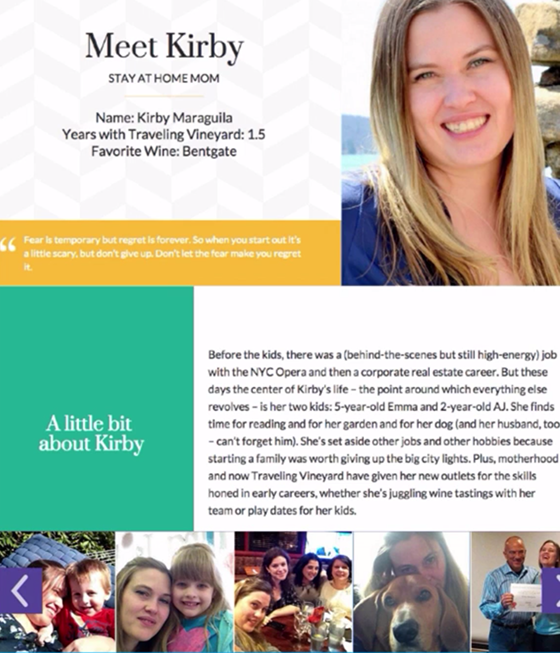 This new page tells the story of Kirby, a real woman who became a wine guide with Traveling Vineyard. It includes photos and anecdotes, as well as a testimonial of how working for the company has changed her life.
It also goes to great lengths to address fears that potential women might have, culminating in a lead gen form:

But does the new landing page motivate like minded women to become wine guides, too?
The makeover, along with other efforts to align their messaging across channels (which we'll get into below), resulted in a 57% increase in lead form submissions.
Sync and optimize all your marketing channels
Once you've got a landing page that effectively communicates the core meaning of your business, your work isn't done.
As Mack explained, your next job is to ensure that the message is being conveyed across all marketing channels, including:
Your blog posts
Your email marketing
Your social media campaigns
Your paid marketing efforts
Your automated email sequences to nurture leads
For example, once Mack had effectively communicated Traveling Vineyard's purpose on their landing page, she got to work on other channels that prospects encountered at every step of the buyer journey:
Blog posts that told Kirby's story and drove traffic to the landing page
Emails to existing customers to thank them for empowering women like Kirby
Emails to existing wine guides to inspire them to invite their friends and family to become guides as well
Follow up email sequences that communicated next steps and allowed them to deliver on their promise of changing lives
Paid ads on Facebook that told Kirby's story: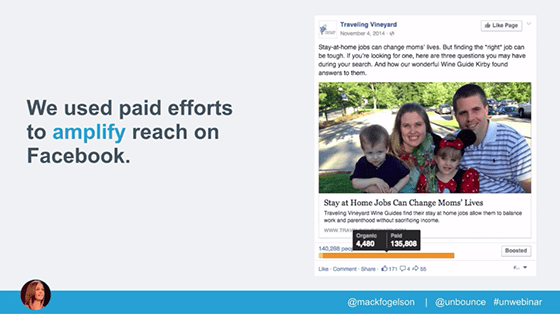 All of these optimization efforts took place over the course of a year. As Mack explained, aligning your messaging isn't a one-off campaign but a long game that adds durability to your company and makes for a sustainable and successful business.
It leads to evergreen content that people will find valuable for years to come.
And it leads to cohesive marketing experiences connected to the heart of what you want to achieve. That kind of cohesive experience resonates with and attracts prospects who share similar goals.
Start with the why
While Mack acknowledged that the "meaning beyond money" philosophy might sound a bit fluffy, it lends itself naturally to more concrete goals and financial benchmarks. She explained that understanding the why helps you break down the what of your marketing strategy: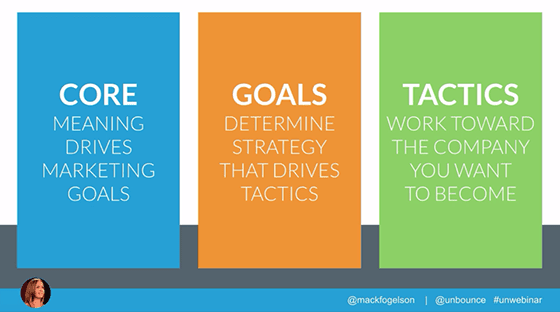 If you start with the why, Mack explained, you can then work backwards to establish concrete business goals – and the strategies and tactics that'll help you get there.
Over to you. Are your landing pages conveying what matters to you as a business? And does that echo throughout everything you do?
---