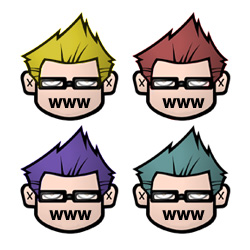 Your business has an expansive, opinionated blog that is championing the ideals of your target market. Right?
If not, you might want to run down to the corner store and buy:
a bag of keepin'-up-with-the-Jones's powder
half a dozen bandwagon tickets
a bottle of behind-the-times juice
and a handful of learn-how-to-write-about-your-business-niche lozenges.
While you're at it, pop into the doctor's and see if you can get an early adopter injection so you're better prepared in the future…
Seriously though, the need to conform is no reason to start a blog. And for those of you who are still skeptical, I'll uncover 4 real reasons why communicating with your customers via this medium will have a big impact on your business.
---
1. Writing a Business Blog Enforces "Know Thyself"
Writing articles for a business blog isn't for the faint of heart. It requires a willingness to stand behind an opinion, to share your ideas with other people who will often be more knowledgeable than you on your subject of choice. But most important of all, it requires a willingness to be wrong. In public.
The best blog writing involves a mixture of research and original thought, and when it comes to writing about your own business, it pays to put in the time to understand who you are and what your business is trying to achieve.
Self Examination Is A Good Thing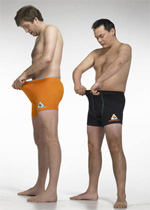 Most businesses fail. A common reason for this is being unprepared. Psychology and learning behaviour teaches us that the best way to understand something is either to verbalize it (talking out loud while pacing for example) or to write it down. These physical actions coupled with the simultaneous thoughts of your business purpose, can drill it far deeper into your subconscious mind.
In other words, by taking the time to write about your company and industry you will uncover new ways of communicating who you are and what you do.
After hours spent writing blog posts about your niche, and proof-reading it before you share it with the public, the net result is not only a profound understanding of what you are doing, but a belief in it's purpose.
---
2. Writing a Business Blog Enforces "Know Thy Customer"
You'd be a pretty poor comedian if you continued to tell the same old crappy jokes that nobody laughs at, every time you perform. (If my friends are reading this they are no doubt saying – "so why do you?").
Feedback comes in many forms on the social web, and it can be brutally honest in it's silence. By observing the reactions, interactions and discussions surrounding the social sphere of your blog writing, you can adjust your business barometer to line up more kindly with your customers content consumption needs.
Learning what your readers respond to provides cues to the types of sales and marketing messages they might also respond to. Can you see the potential?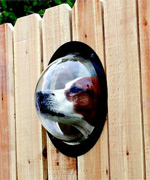 Some of the ways you can observe reactions to your posts are:
Number of comments
Quality of comment discussion
Number of shares on other social media platforms (Twitter, Digg, Facebook etc.)
Number of Inbound links
Number of subscribers to your RSS feed
Number of subscribers to your Newsletter
As you progress down the business blogging road, it's normal to be tempted to stray onto new topics once in a while, but make sure you check the effect your writing is having on the community. Subscribers may fall off if you change focus. Weigh this against the value of any new customer base you develop as a result.
Organic Traffic, Blog Freshness and Knowing Thy NEW Customer
Knowing thy customer also means knowing your new from your old customers. Once you have a decent stream of organic search traffic, remember that many people will be reading your posts for the first time. For this reason, your blog will still appear fresh to them regardless of whether you are rehashing previous concepts. Conversely, they will also have missed many of your best posts, so do a roundup post once in a while that brings your greatest hits back to the front.
Write frequently, measure constantly, create a list of the posts that resonate most with your audience, and target your efforts accordingly.
---
3. Writing a Business Blog Establishes Trust and Community With Your Customers
Your business blog provides you with a platform to engage your customers in a permanent dialogue. If you do it right, it will remain in plain sight for future visitors to see for years to come. This can build a strong sense of trust in new prospects and it all comes down to the method and speed with which you are seen to reply and interact.
Reply And Interact Immediately
Starting from the very first reaction you get from your customers, you MUST respond. This could be a simple thank you for a comment, a public apology for a problem with your service or the answer to a question.
Reply immediately to maintain the momentum of the dialogue. Authentic and transparent conversation is a basic tenet of the web's new operational code of ethics and your business can live or die by attention to this simple detail. Never shy away from a problem and always respect the effort required for your customers to connect in the first place.
Negative Trust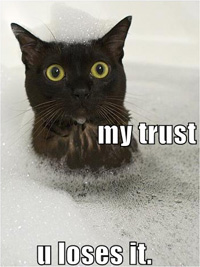 If you've ever visited a blog and thought it was really insightful and useful, then found there was no way to register your emotional reaction, you've experienced negative trust. It looks a lot like big ego and makes you feel distanced. Missing any opportunity for a customer to interact with you is a big faux pas.
Let them get that "foot in the door" while they're most interested, and you create an opportunity to follow up on a potential sale, while creating a reason for them to return for updates. Remove that and you may never see them again. There are simply too many blogs and blog posts online (close to a millions new posts per day according to some sources) to let even the smallest fish wriggle away because you want to use some old-school unidirectional communication method.
---
4. Let "Them" Build It And The Rest Will Come – is the new "Build It And They Will Come"
In the web's infancy, the idea of a website being an essential asset for every business was born. And very quickly, everyone jumped on one of the biggest bandwagons in the history of technology.
The belief that by creating a web presence, customers would start lining up outside your virtual store like a hoard of bloodthirsty Boxing Day sale shoppers was unfounded. In truth the result was a bunch of really poor web experiences and a lot of work for the new discipline of web design.
Today's essential bolt-on device is "The Blog", but like the first websites, it can't just be a slap-it-in-there-and-hope-it-works type affair. A blog needs to be nurtured, cared for, and filled with delicious and inviting content.
To make your blog become an influential part of your business, you need to make it bi-directional. This requires active comments and authentic personal interaction.
The Power of Quality Comments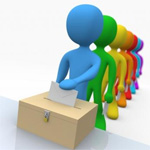 There is a lot of bs thrown into blog comments (perfectly described by this article on Cracked.com), but there is also a goldmine of insight from your target demographic (albeit the most vocal few).
Listening to what your readers have to say – and responding in kind – has the impact of turning readers and customers into influencers who can help you shape the next release of your product.
By leveraging their insight and reactions, you can steer your business away from the pitfalls of old-school thinking and create a service that means something.
But What About the "They Will Come" Part?
By empowering your customers to have a decisive role in defining product direction you create community Mavens and brand advocates. These people will become unofficial spokespeople and will utilize the holy grail of advertising – word of mouth – to spread a positive message to their friends, family and colleagues.
Not to Mention SEO
By coupling great writing with a willingness to engage in your community, you will create an active environment that draws the search engines in more often – by virtue of the regularity of updates (new comments) and the increased number of inbound links your content creates.
How has your blog affected your business?
At Unbounce our blog is the main vehicle for communication as we move towards our first release. As we grow and our service is born and then matures, we'll be using this venue to learn as much as we possibly can from anyone and everyone who wants to participate.
If you have insight or stories about how your blog has helped your business to grow or be redefined, I'd love you to share it with us and our readers.