In recent years, the buzz around "content marketing" has grown. Content marketing-specific jobs are springing up everywhere. More than ever, businesses understand that without a detailed content strategy, they're as good as dead.
Have a look at this steep slope from Google Trends: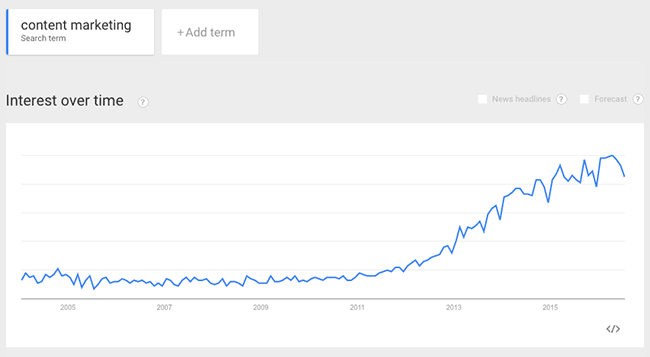 But content marketing isn't new. Certainly not as new as this graph would suggest.
Businesses have been producing content to create hype and desire for their solutions for a very long time. What's new is the technology and channels we use to distribute this content.
Content marketing has a rich history, and the folks over at Content Marketing Institute have put together this gem to tell the story (BTW, they even made a documentary too).
It all starts in 1732 with a man you may have heard of: Mr. Benny Franklin.
Embed this infographic on your site