Give your marketing a giant holiday-inspired kick in the pants, with these 5 simple ecommerce conversion boosters designed to inspire "buy-now-button-clicking" during the busiest time of the year.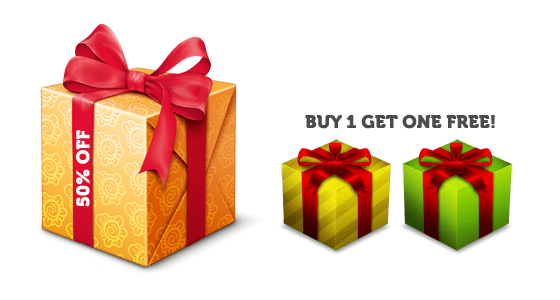 Different people respond to different offer styles, also closely tied into the type of product you're selling.
1. Base your offer on appropriate psychological triggers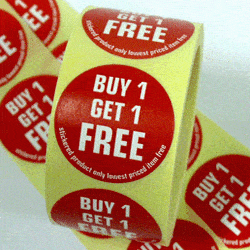 Fact #1: Certain offers work better with certain products and certain people.
Fact #2: People tend to buy what they're told to buy.
As an example, if you advertise "10 product x for $10", people are much more likely to buy 10 of product x than they would without that messaging. However, you need to ensure the messaging is relevant to the product you're selling.
Let's use the classic "Buy one get one free (BoGoF)" as another example. This is a similar scenario, in that you are encouraging people to buy something because they perceive quantity as being more important than price.
Getting more specific, if a pair of shoes costs $100 then you can structure the pricing in two ways:
Buy one pair for $100 and get a second pair free. The net effect is 2 pairs of shoes for $50 each. The likely result in this case is that you fork out $100 so that you have a backup pair of an item you treasure.
50% off. the net effect is that each pair of shoes costs $50. Here you'll get a split between people just buying one pair at a great price, and a few buying more than one pair while the price is reduced.
In this example, my money would be on the first approach generating more revenue. But as I mentioned in fact #1, different products require different persuasion tactics. You're unlikely to want more than one unit of a video game ("Gee dad, thanks! That second one will be great for propping up my wonky desk.") #FAIL.
What you can do now
Think up a few different ways to price or group your product and use them in an A/B/n test.
2. Create a sense of urgency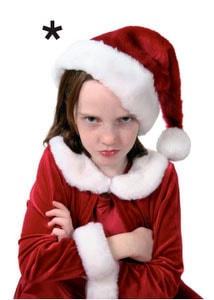 You know what happens if presents don't arrive on time right? YOUR CHILDREN CRY!
You can increase your conversion rates by adding a sense of urgency to your ecommerce pages. The best example of this is the Amazon.com guaranteed "deliver by – order by" date technique.
Postal services can be horribly unpredictable during busy periods, so by adding a guaranteed delivery statement to the page, buyers will be more likely to buy from you even if you cost more than a competitor.
In the example below, to guarantee delivery by a certain date, you have to order by a certain date (complete with countdown timer) – "Want it delivered Wednesday, October 26? Order it in the next 23 hours and 42 minutes."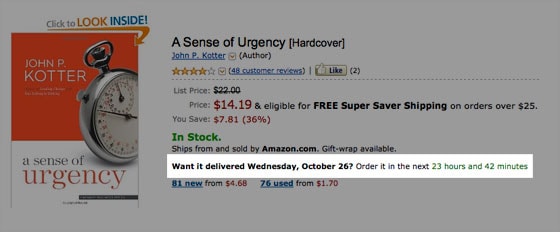 A very appropriately titled book.
It's all trickery of course, the delivery guarantee comes with it's own guarantee (that you'll get a full refund if it doesn't arrive in time), so there might still be crying kids after all – but hey, you got the sale (how cynical).
Other ways to increase conversions using a sense of urgency are to include statements such as:
"Only x left in stock"
"While supplies last"
Re-iterate how much the customer is saving throughout the checkout process: e.g. "you've saved $56 today" – where the use of the word today infers that the saving might not be in place at another time
What you can do now
If your product involves delivery, I'd advise just copying the best in the business. Look at how the Amazon process works and do the same thing.
3. Add a teaser offer for fence-sitters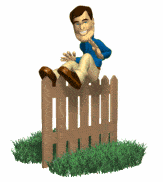 To buy or not to buy, that is the question. (Yes, I'm a literary ecommerce genius.)
Fence-sitters need to be treated with care, so that they don't fall the wrong way (into the arms of your competitors).
A characteristic of fence-sitters is that they are often indecisive, wandering aimlessly around your page humming and hawwing about whether to buy or not – probably switching browser tabs to other sites where they are comparison shopping.
So how do you capture their attention and their credit card?
Enter the HelloBar…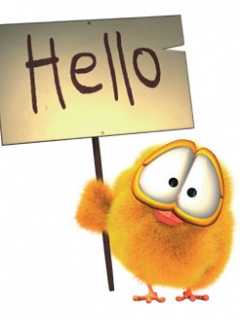 If you're not familiar with HelloBar, it's a simple horizontal bar that appears from the top of your page after a predetermined amount of time, and contains a single statement and call to action.
Using the HelloBar to knock people off the fence
There is literally a tipping point where you achieve the right balance between discount and conversion. To find this point you need to measure the revenue you generate from each approach. You will naturally get a higher conversion rate (more sales) with a bigger discount, but at what point does it detract from your bottom line?
As an example, consider selling $100 shoes (which have a cost to you of $20 per unit) in the following manner:
No Hellobar and a simple 50% off promotion: 100 sales at $50 = $5,000 » $3,000 profit
50% off promotion on page and a Hellobar offering a special 55% discount: 130 sales at $45 = $5,850 » $3,250 profit
50% off promotion on page and a Hellobar offering a special 60% discount: 150 sales at $40 = $6,000 » $3,000 profit
50% off promotion on page and a Hellobar offering a special 70% discount: 180 sales at $30 = $5,400 » $1,800 profit
You can see from this (purely illustrative) example, that your profits peaked when offering a 55% discount. So this should be you HelloBar offer.
The next step would be to vary the timing of the HelloBar dropdown, as there is yet another point at which you'll maximize profits – by capturing enough of the fence-sitters to make the extra discount worthwhile.
What you can do now
Set up a HelloBar Account and try an A/B test (they have it built into their tool) with different offer levels and compare the conversion rate of each.
4. Hand holding with live chat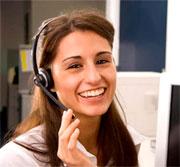 Ever walk around an electronics store with a question unable to find a staff member to help you out? I have. And at that point I did one of three things:
Try to find the answer by researching on my iPhone. Which sometimes results in finding a better deal elsewhere.
Go to the store across the street.
Stand around like a tool, waiting for help.
All three of these scenarios are bad customer experiences.
Adding a live chat widget to your product landing page lets your visitors talk to you if they are confused or curious about your product. This is a good thing. You should do it.
There are a bunch of tools that make it easy: Olark & SnapEngage are my favourites.
What you can do now
Commit to spending 1 hour every day talking to your customers via live chat during the holiday season. I guarantee you'll become a rockstar within a week, able to answer questions about your customers that others can't. And you'll be able to feed back your new-found persona information into an A/B test. Double rainbow.
5. Add a special offer to your confirmation page
The confirmation page is one of the most underutilized pages on ecommerce websites and landing pages, and should include more than a simple "Thank you".
We've discussed many types of offer in this post. So go ahead and add one of them to your confirmation page to see if you can close out a few more sales.
Here are some examples that work well on confirmation pages:
Future purchase coupon: Give them a coupon for x% off their next purchase (with a deadline).
The similar item offer: Use this classic Amazon trick to suggest similar items bought by other shoppers who bought the same item you just purchased.
Newsletter registration: Ask them to register for your newsletter for more deals in the future.
Social media follow: Keep them in your sphere of social influence so they hear from you in the future.
What you can do now
Decide what your most important secondary goal is and add it to your confirmation page. Remember though, that a one-time sale might not be as good as getting someone to subscribe to a weekly deal/tips newsletter that could lead to 10x sales.
Armed with these 5 techniques for boosting holiday conversion rates – go forth and multiply your sales. You're welcome.