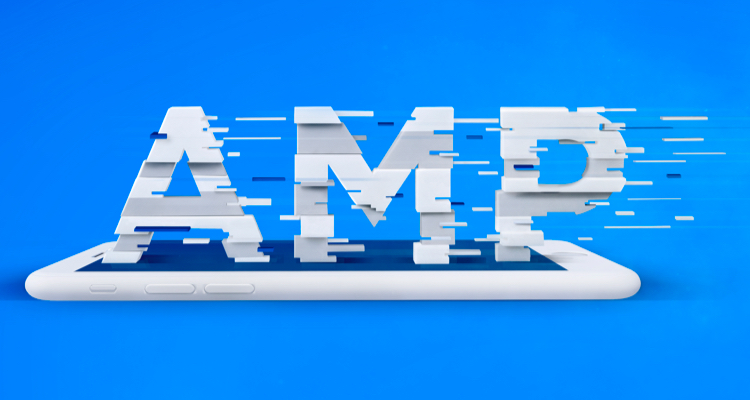 If you run paid ads, chances are you have a mobile campaign or two (or two hundred) live right now. Whether we like it or not, most of us live tethered to our smartphones, relying on them to entertain us, keep us connected, and guide us to the nearest bike repair shop. And as such, behavior on mobile is shaping how marketers need to operate.
Over the last four years, we were inundated with messages declaring it was finally "the year of mobile", so much so that it felt like our industry was crying wolf. Then in 2016, it finally happened: Mobile surpassed desktop in terms of both usage as well as Google search queries. Today, more than 60% of the world is accessing the internet through mobile devices, and that number is expected to climb.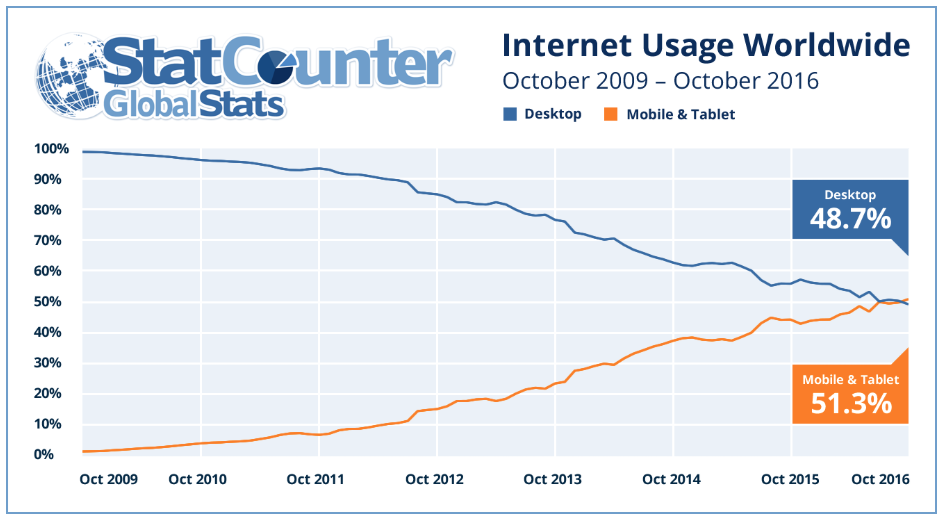 The problem with this change? 2016 was two full years ago, and even though we were all warned to think mobile-first, advertisers forged ahead, bloating our responsive landing pages with massive high-res images, and animations. We were simply shrinking heavy content for small screen sizes. In turn, everyone's mobile pages loaded turtle-slow (leaving visitors bouncing).
But we can't ignore proper mobile experiences any more.
This year Google made pagespeed an official ranking factor for mobile search, introduced mobile speed score, and perhaps most important—they're backing the Accelerated Mobile Pages open-source project: a means of developing web pages that load in (approximately) half a second! In short, the search giant's putting their foot down and demanding a better, faster mobile web.
So how you can ensure your ads continue to appear in the SERP (considering load time is a factor)? And how can you give your landing pages a better shot to convert? Let's walk through this need for speed together.
Speaking of speed, have you seen our 2019 Page Speed Report? With original research from Unbounce, we explore how marketers are addressing slow load times (and whether they're doing it fast enough). Check it out.
There's still some lag
Unlike on social platforms, search advertisers have been a bit slow to jump onto the mobile bandwagon (no pun intended). Despite more searches happening on mobile, most advertisers are currently spending about an equal amount on desktop and mobile. In the 2018 State of Mobile report, Mary Meeker of Kleiner Perkins estimates that this gap represents about a seven billion dollar opportunity. In other words, the future is bright for mobile advertising and we'll all likely adjust our spend accordingly very soon.
The question is, how will you prepare for this?
It's not about screen size, it's about behavior
When mobile emerged as a hot topic, it was all about building mobile responsive, and then about building websites that were "mobile first."
I distinctly remember being in the crowd at Unbounce's first-ever Call to Action Conference back in 2014, when my marketing prayers were answered: Unbounce announced the ability to design mobile pages. But fast forward to today and we know that having a mobile version of your landing page is simply table stakes, as is splitting your campaign targeting by device.
Mobile responsive design was certainly a step forward, but now we can't just reuse the same content across multiple devices.
To help illustrate why, just think about when you're searching for something on your phone. You're probably searching for something because you want it now. In the past two years alone, Google searches for "near me" (implying the intent to buy) have seen 500% growth.
When targeting these kinds of queries, you need to craft an experience that speaks to the searcher's immediate need to find something locally—and fast. Every second your page lags, the more impatient the visitor.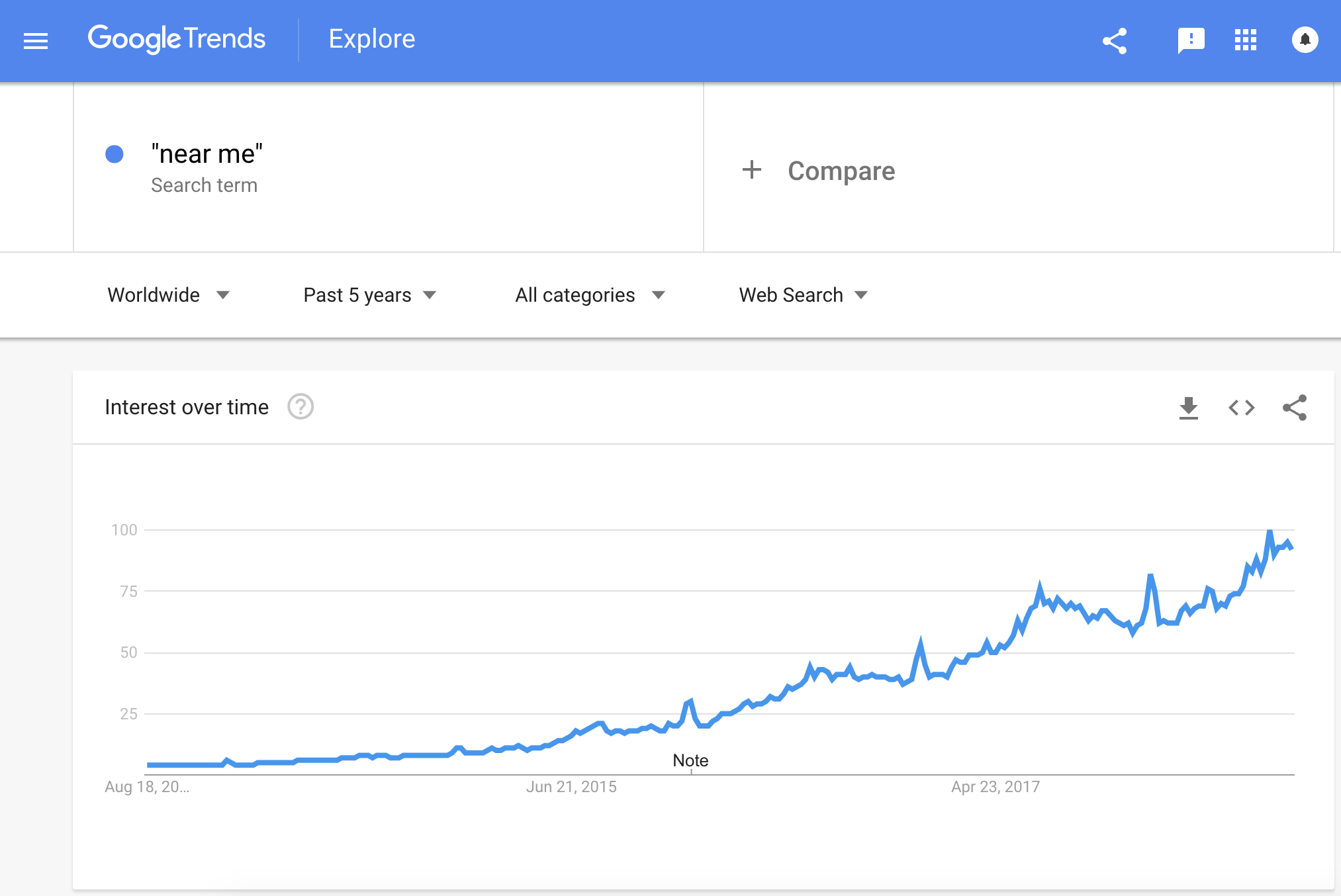 Personally, I have a bad habit of searching reviews and comparisons for an item while I'm in a store looking at the product in question. It's hard to get me into a brick-and-mortar store in the first place, so you best believe I'm going to save myself a second trip, researching the best of the best, even in store aisles.
And I'm not alone: Between 2015-2017, the number of mobile searches including "best" on mobile increased by 80%, with consumers comparing products as simple as salt (likely right in the store or at point-of-purchase, like me):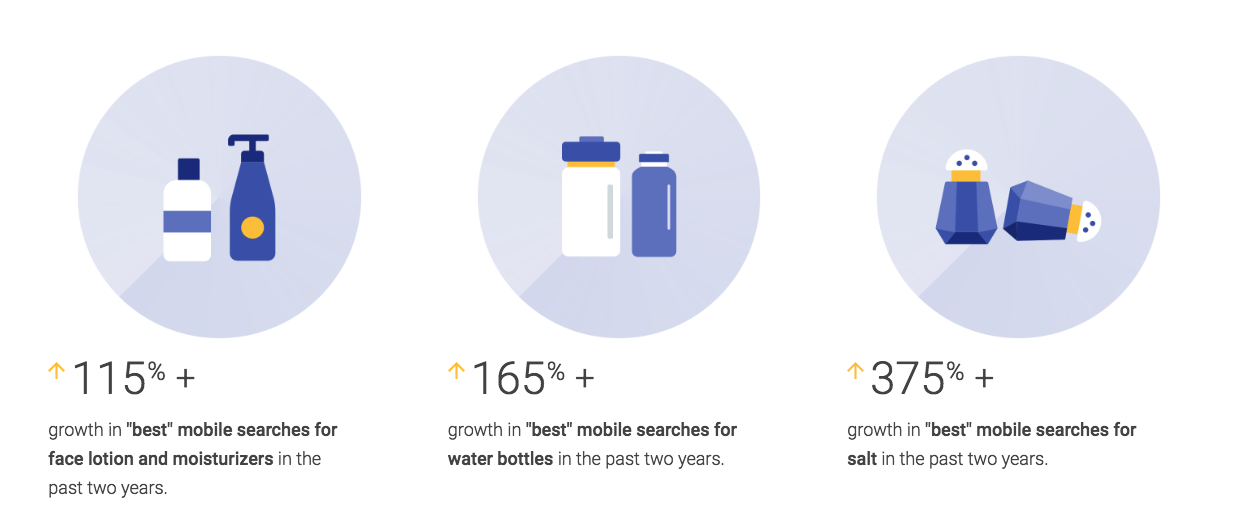 Many of us shoppers are even completing the entire checkout process on-the-go. Last year, more than 40% of online purchases in the US were made on mobile during the months of November and October. So we've reached peak busy and are knocking out our Christmas shopping lists while we're taking transit or waiting in line.
Why is this behavior so important?
Well, with so many using smartphones to search and browse on the go, slow-loading content is killing your potential conversions.
From a marketer's perspective: for every second that a landing page takes to load, conversions drop by 12%—and 53% of smartphone users will abandon a page entirely if it takes more than three seconds to load.
These days, if your page isn't anything but instant, visitors won't stick around to convert, and you risk getting penalized by Google.
Maybe you've noticed the brand new Mobile Speed Score under the "landing page" tab in your account? This new column and ten-point score is another indication that Google is serious about mobile speed.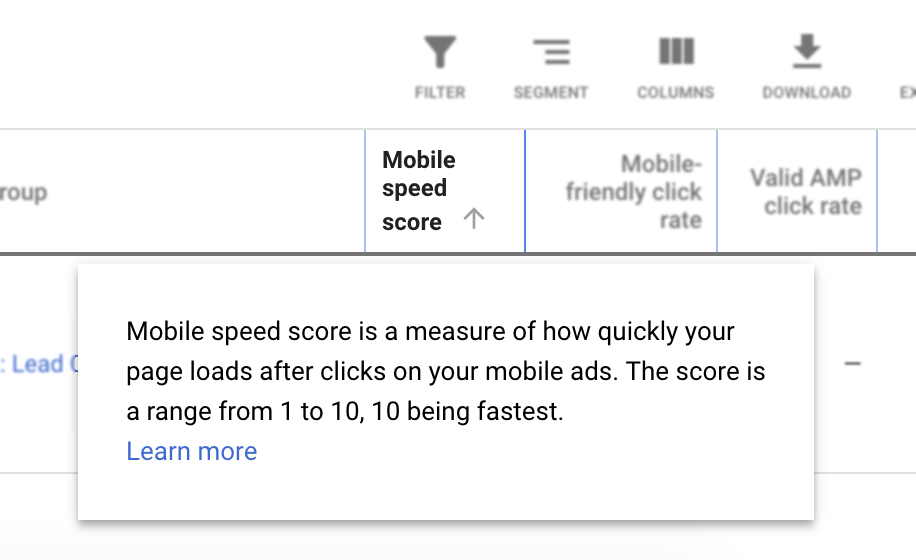 Have you been seeing any scores populate in your Mobile Speed Score column? Has it been helpful? Let us know in the comments!
Moreover, not all data connections are created equal
For those of us living in a metropolitan area, we spend a lot of our time jumping from our home wifi connections, to work, and back. For those times in between though, we're in some kind of data limbo, with speeds ranging from 3G to LTE. A few times in my life, I've even gone to the dark place that is EDGE.
But what if I told you that 70% of the world is actually searching Google on a 3G connection or slower? Yup, you read that right. Even if you're cruising on wifi or LTE, you might have potential customers living on the edge of data—or close to. On a 3G connection, the average mobile page takes a whopping 19 seconds to load, which means most of your visitors are abandoning your web pages before they've even seen them.
So much for converting, hey!? You've paid for the ad click (sometimes quite handsomely, I might add), yet a portion of your visitors are leaving before they even see your content.
So it's time to build faster landing pages somehow.
Not only will your visitors appreciate this, but Google will reward you. After all, they're in the business of selling ads. As we mentioned, pagespeed is now factored into Landing Page Experience (one of the three core components of Quality Score). If you speed up your landing pages, you'll see higher Quality Scores, an improved Ad Rank, and larger Search Impression Share (your ads will show more often).
You'll basically give your landing pages a fighting chance to be seen and convert.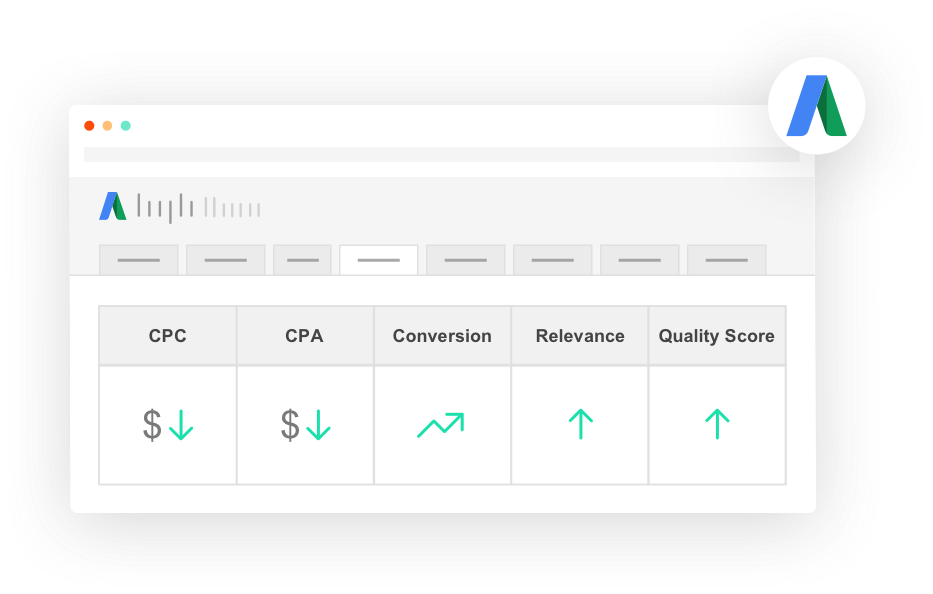 AMPing up your page speed
Now, while you can implement a few manual fixes for faster landing pages—like compressing your images, reducing the amount of elements on your page, and even watching how many scripts are on there—even these methods produce diminishing returns at some point.
And this is where AMP can help.
If you haven't heard of AMP (short for Accelerated Mobile Pages) it's essentially a framework for coding simple, stripped down landing pages that load super fast (we're talkin' half-a-second-fast). It's comprised of three elements: AMP HTML, AMP JS, and AMP Cache.
For us non-developers, AMP HTML is essentially a modified version of standard HTML, preventing us from creating pages that load slowly. Marketers can sometimes be guilty of designing beautiful pages with crisp, high-res images, parallax elements, and every tracking script under the sun. We love it, but that person looking for the closest place to fix their flat tire? Not so much.
AMP JS, on the other hand, ensures all of these elements load in an effective way. In my opinion, the third component, AMP Cache, is really AMP's bread and butter. With AMP Cache, your landing page is cached by Google (or other third parties) so when a visitor requests your page from a platform like Google, it is served almost instantly. Which means the visitor isn't stuck downloading every single image on their measly 3G connection before they can see your offer.
To implement AMP HTML and JS markup (to code a page from scratch), you'll need to know a little bit more about web development, or know someone who does. AMP is only a few years old, and is an open-source project that is constantly being improved.
Every page on the framework also needs to pass through the AMP validator, which basically scans the page to make sure it adheres to all the requirements of AMP. If there are changes to the page that break validation, you might get stuck serving up your regular-ol' too-slow mobile version.
Overall, it can become a burden on your development team if you're constantly asking them to add a new AMP feature, keep pages validated, and build new ones for each campaign.
So we're building AMP, the Unbounce way
I've always believed in keeping a strong relationship with the web developers at your company. They do amazing things and are typically working with a long backlog of website updates, some that you've probably requested yourself. And just like we don't think you should be bugging developers for landing pages at all, we also want you to save them the headache of building AMP versions of all of your landing pages.
It's been four years since I joined Unbounce's mobile responsive beta at the Call to Action Conference, and later tomorrow I'll be taking to the stage at CTAConf 2018 to share that we've entered closed beta for AMP in Unbounce. You'll soon be able to create AMP landing pages in the same simple, pixel-perfect, drag and drop builder that you know and love. We hope you're as excited as we are.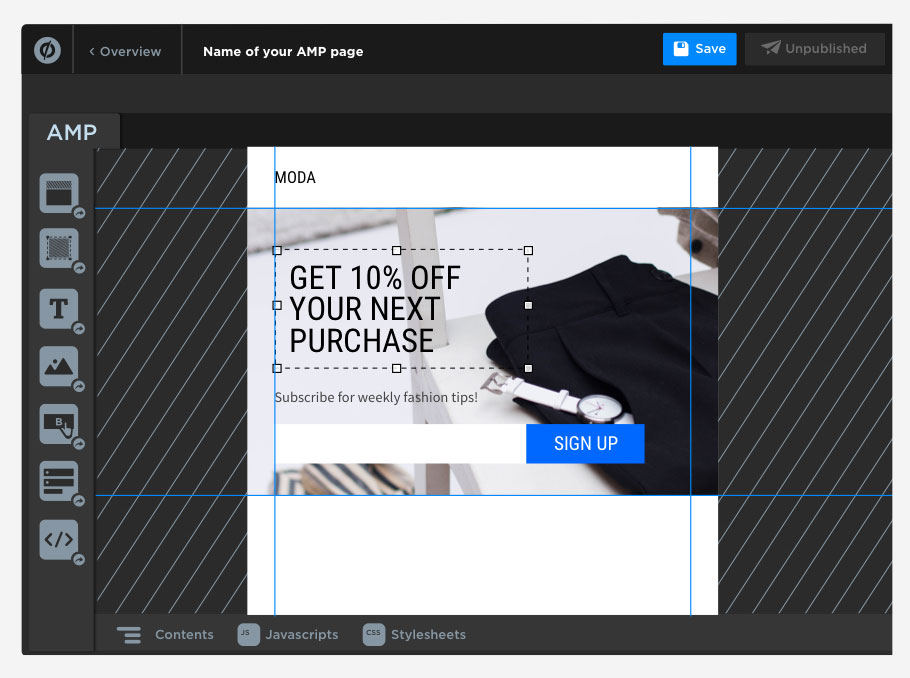 Get on the list: Unbounce's AMP beta
If you're ready to lower your bounce rates and stay BFF with your web devs, add your name to the early access list for the next phase of beta testing by following this link. (EDITOR's NOTE. Thanks for signing up! We've launched AMP to all Unbounce customers on Premium and Enterprise plans.) You'll be the very first to know as soon as we add spots or enter open beta, and you'll be on your way to building lightning-fast mobile landing pages.
Are you as AMPed as we are? Let us know what you think about it in the comments!