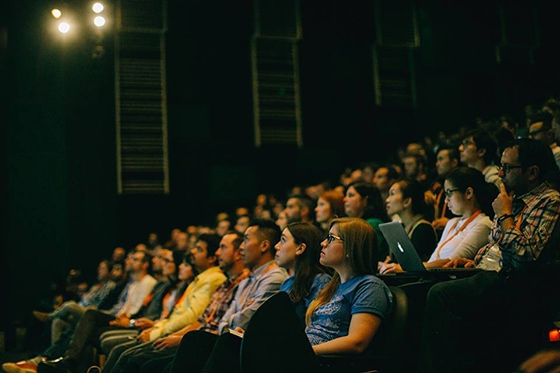 Last year's Call to Action Conference had attendees on the edge of their seats. This year's conference will be bigger and better.
Last September, we put on our first ever Call to Action Conference, a one-day event dedicated to conversion rate optimization and all aspects of data-informed marketing.
It was epic! And I'm not just blowing smoke because I'm a co-founder, it really was a brilliant day. Take a look at some of the responses to our post-conference survey: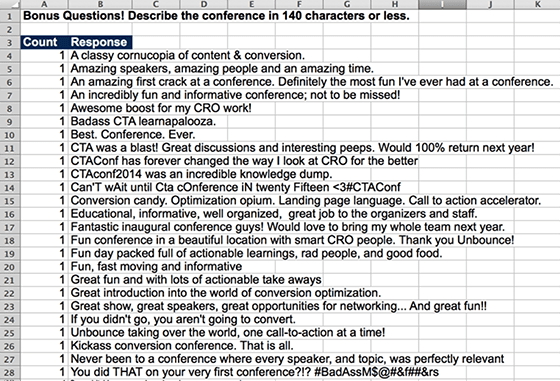 This September we're doing it again, but this time there will be twice the days, twice the speakers, twice the knowledge bombs, twice the opportunities to hang out with the speakers and other attendees… and of course, twice the parties!
Based on the feedback from last year, we've chosen another beautiful theatre-style venue to keep it feeling intimate and visually & aurally stunning.
Who's speaking this year?
You can be confident that the speakers are exceptional because we obsessed over finding the right combination to curate a single-track experience that you wouldn't find anywhere else. It's single track so all attendees have a common thread for discussion.
We're bringing back some of the audience favorites from last year, and we're adding speakers from a diverse mix of disciplines to uncover new ways of approaching conversion rate optimization.
The complete speaker list is still in the works, but here's a sneak peek…
Joanna Wiebe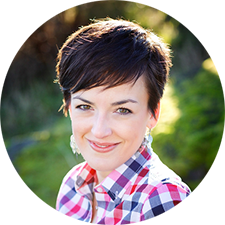 It's hard not to gush about Joanna. We have a huge crush on her at Unbounce. Not only is she one of the brightest stars in conversion copywriting today, she's also one of the most modest, humble and down to earth folks you'll meet.
Her presentation at last year's CTA Conf was my favorite, mainly because you could use pretty much everything she talked about right away.
The attendees clearly agreed with me.
@copyhackers Great job at #CTAConf -Easily one of the best speakers (they were all good). I'm taking "Everything has one job" to the bank!

— Kyle Marvin (@kylemarvin) September 16, 2014
Jo @copyhackers absolutely killed it at #ctaconf today! Whenever I'm not sure what to do as a copywriter I ask, "What would Joanna do?"

— Jennifer Havice (@jenhavice) September 12, 2014
Wil Reynolds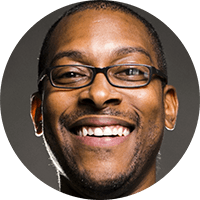 "Wil with one L."
That's what I've been saying to Stef every time we have a discussion about Wil, and every time she emails him it starts with "Hi Will," with two Ls. :)
And he STILL agreed to come and speak.
I've seen Wil on stage twice now, and it's always a highlight. The thing I like most is that he blends his marketing knowledge with what he calls RCS – Real Company Shit, things that resonate on a deeper level.
He's spent the past 10 years dedicating himself to doing three things well: driving traffic to sites from search engines and analyzing the impact that traffic has on the bottom line.
"You said three things?"
Yeah, he's also incredibly passionate about helping out the community – everything from helping his wife with her nonprofit in Waslala, Nicaragua to sleeping outside to help Philly's homeless children. Something I admire immensely.
I've said before that there are three things I try to achieve when I speak: to educate, to entertain and to inspire. Wil does all three every time.
That's all you really need to know. Just make sure you show up early for his talk.
Oli Gardner
It's kinda awkward to talk about yourself, so here's what conference organizer Stefanie Grieser had to say:
I've been to my fair share of conferences and have seen and researched hundreds of speakers. With Oli, I also get an insider's view on how he approaches speaking.

I can tell you firsthand that the amount of work Oli invests in every presentation – from the massive whiteboard designs for his slide decks, to the hours of practice pacing his living room – is a rare thing.

He lives and breathes Unbounce's unofficial seventh core value: G.A.S., or Giving A Shit.

And that's what he brings to every talk he delivers.

What's more, Oli has seen more landing pages than anyone on the planet – currently sitting at just over 85,000 – giving him unique insights that he can share with the community.
@oligardner is the online marketing Guru @unbounce and is the bomb on stage! #CTAConf

— Ross Gilchrist (@Rosscgilchrist) September 12, 2014
Craig Sullivan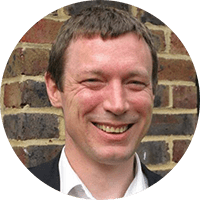 If you ask other speakers in the conversion community, "Who knows the most about optimization?", Craig's name is probably the one that gets thrown around the most.
"Page Fights was awesome today! Craig Sullivan stole the show. Invite him to the next conference!

He'd be a great panelist and judge for the live landing page smackdown. We were all spitting out our coffee laughing." – Anonymous Page Fights audience member
After a comment like that, how could we not invite Craig Sullivan to speak at our conference?
Not only did Craig have the most zingers and one-liners per minute than anyone else, he also brought some epic truth about CRO for mobile.
I can't wait for his session.
Henneke Duistermaat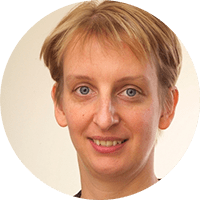 Henneke Duistermaat is the founder of Enchanting Marketing, and she's on a personal mission to stamp out wasteful and overplayed marketing terms that don't drive conversions (hear all about it in our recent episode of the Call to Action Podcast).
Henneke's goal is to teach you how to write seductive copy, and move away from the stale corporate writing that doesn't resonate with your future customers.
I'm really excited to have more speakers focusing on copywriting. Whether you're working on an email, a landing page or an ad, it all comes down to the copy.
Chris Hexton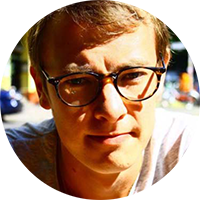 One of the goals of CTA Conf is to focus on how to create campaigns that convert, and email remains one of the most impactful campaign mediums you can use.
As the co-founder of triggered email marketing software Vero, Chris Hexton knows how to make email work.
Something I really like is how accessible he makes himself to the email marketing community.  Ask a question related to email marketing and Chris will answer it. Every. Single. Week.
Michael Aagaard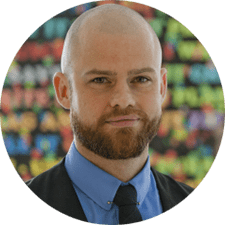 Michael Aagaard is probably the most passionate person in the CRO industry. If you missed his performance in the live landing page smackdown session at last year's event (dubbed the most awesome live optimization session ever), check it out now. It's so good.
He is a self-confessed split test junkie and copywriting fanatic who has spent the last five years devoting 60-70 hours a week to testing and optimizing websites and landing pages.
This year, Michael will take center stage and dive deep into advanced and actionable conversion topics. Want to know how actionable it'll be? Check out this tweet from his presentation at another conference:
You know a presentation has been good when it doubles your to-do list for Monday morning. Thanks a bunch @ContentVerve …#CH2014

— Phil Haslehurst (@DecibelPhil) November 21, 2014
Talia Wolf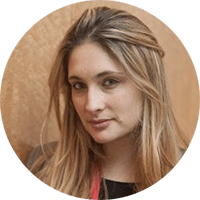 As Founder and CEO of Conversioner, Talia Wolf helps businesses build and execute conversion optimization strategies using emotional targeting, consumer psychology and behavioral data.
She wrote about creating landing pages based on emotions on the Unbounce blog recently, and will school you on even more emotionally-charged CRO goodness at the conference.
Sidenote: she's also an adrenaline junkie and if you come to CTAConf, you'll have the chance to go bungee jumping with her, and me, and some other speakers.
Demian Farnworth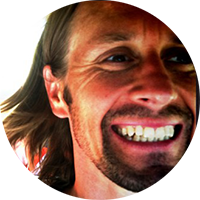 Demian Farnworth is the Chief Copywriter at Copyblogger Media. He's a pro at writing clear, compelling copy that demands attention and inspires action.
I learned ROI demanded plain and persuasive copy. Frequent and vigorous testing. And a hard-nosed attitude towards results. No ifs, ands or buts.
Demian was recently a guest judge on the copywriting edition of Page Fights. I can't wait to see how he teams up with Joanna and Henneke for our copywriting panel.
Dana DiTomaso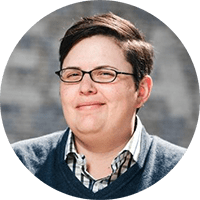 Whether at a conference, on the radio, or in a meeting, Dana DiTomaso likes to impart wisdom to help you turn a lot of marketing BS into real strategies to grow your business.
After 10+ years and with a focus on local SMBs, she's seen (almost) everything. In her spare time, Dana drinks tea and yells at the Hamilton Tiger-Cats.
You can check out her amazing talk from Mozcon last year here.
@danaditomaso beautiful presentation with great delivery! #mozcon

— Elizabeth Marsten (@ebkendo) July 16, 2014
Imagine our surprise when we found out she's also an Unbounce customer. Rock on Dana!
Her agency Kick Point doesn't believe in spending money on advertising campaigns if they don't improve your bottom line. That's why she focuses on paid digital advertising: nearly everything online is trackable. If you're wasting money on marketing that can't be attached to conversions, Dana will let you know.
Colin Nederkoorn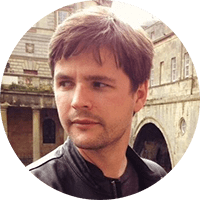 Colin is the CEO of Customer.io, where he teaches copywriting, design and conversion optimization for email through classes and the Customer.io blog. He also writes emails about how to write great emails (very meta) and knows how to get 50% open rates, which is kinda sick.
Colin hosted the very cool #emailbootcamp with Joanna Wiebe a couple years back.
Wow, Day 1 of #emailbootcamp has been packed with actionable items – I've got a lot of homework tonight (exciting hw though)

— Ramsay Leimenstoll (@gluedtoapost) February 3, 2013
Colin has a strong focus on user experience, both in the product he builds and in his newsletter that he sends to thousands of people each week.
I'm excited to see UX represented this year, so we can see how it works alongside CRO to create better marketing experiences for customers and marketers.
Amy Harrison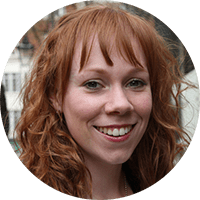 Saying no to boring business copy is Amy Harrison's MO.
As the host of AmyTV, she provides humorous lessons about writing content that converts.
It's important to us that CTA Conf fall into the realm of edutainment. Nobody likes boring conferences, and Amy will help us laugh while we learn.
She writes about how to avoid "drab marketing," teaches at SXSW and is a regular guest and contributor to BBC radio.
Ton Wesseling
Ton Wesseling is a web analyst turned growth hacker, optimization lunatic and entrepreneur.
He founded the biggest analytics and optimization blog in the Netherlands and speaks at many optimization events around the world.
After starting international award-winning optimization firm Online Dialogue 5 years ago, he went on to become the CEO of Testing Agency, an agency that will help get you out of your A/B testing funk and make your business more profitable.
And he has crazy hair :)
Peep Laja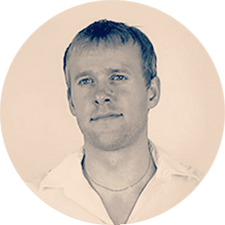 CRO expert, entrepreneur, international speaker, writer, editor, conference organizer, father. Peep Laja is the most productive marketer I know.
He founded the conversion agency Markitekt, runs the awesome conversion blog ConversionXL and is hosting his own amazing optimization event (Conversion XL Live) this March. Plus, he's my co-judge on Page Fights, where he likes to get a bit bloody in his landing page critiques.
Well-known for his tell-it-like-it-is no-BS approach, he told CTAConf attendees last year which A/B mistakes they were probably making and what to do about it.
This year he's back, talking advanced A/B testing with some of the other evidence-based experts mentioned above.
@peeplaja is a badass. Looking forward to grabbing a beer with him tomorrow at the @unbounce brewery crawl. #CTAConf

— Brian Forrester (@rBrianForrester) September 12, 2014
Bart Schutz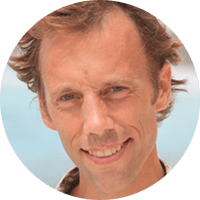 Chief Psychology Officer, Passionate Persuasion Psychologist and Cerebral Conversion Champ are a few titles that describe Bart Schutz.
He's one of the few international leading voices on how to influence consumer behaviour online.
I saw him speak in Berlin last year and it was awesome. His slide deck was brilliant, as was his ability to relate absurd analogies to conversion psychology.
Moreover, he's a psychologist and one of the few shrinks who has a practical approach to combining CRO and psychology.
Brooks Bell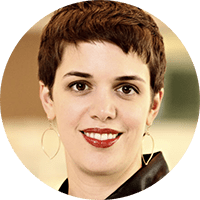 Brooks Bell has been performing A/B tests for clients for over a dozen years now, and is a champion of persuasion, psychology, design and data-informed design.
She's considered an industry leader on the topic of testing, having begun before most people even knew what testing was. She speaks at conversion-related conferences internationally, and employs a team of 22 testing experts!
Not gonna lie, I'm pretty jealous of that team.
Michael King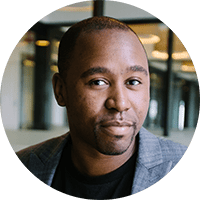 Michael King is an super energetic and passionate speaker with an impressive resume.
He's also a badass rapper. Check out this video where he freestyles about random objects in the crowd while blindfolded.
Need I say more? Check out what he has to say about CRO:
Optimization means a lot of things to a lot of people. To me it means getting the most out of every single dollar we put into marketing efforts. Let's turn up the dial on your ROI.
Joanna Lord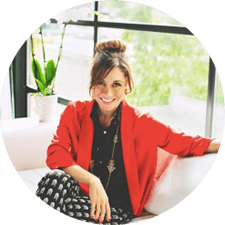 Joanna Lord is the VP of Marketing at Porch, the home network. Prior to that she served as CMO at BigDoor and VP of Growth Marketing at Moz. She's an expert in brand marketing, acquisition models, engagement tactics and retention marketing that drives business growth. She's a global keynote speaker on all things digital.
Did I mention she takes the best fashion mirror selfies?
Joanna was on our Full Stack Marketing Panel and was a crowd favourite.
This year, she's back with her own session where she'll deep dive into exactly how to cultivate a testing culture.
Ryan Engley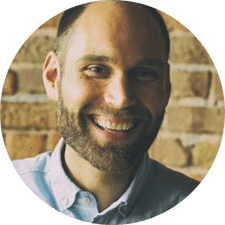 Ryan is our fabulous MC, and people looooooove him! As the host of all of Unbounce's Unwebinars, he's a most excellent speaker and the best moderator I know.
I wasn't a big fan of panels before last year. Ryan has a special way of generating thought-provoking discussions bringing the most actionable and relevant advice out of the panelists.
He'll be on stage throughout the day, and he'll probably be rocking some seriously cool threads too.
Why should I come to Call to Action Conference 2015?
Well that's a great question. Here's my answer in a single breath:
It's the most actionable conversion conference you'll attend this year. In one of the most beautiful cities on earth. You can go bungee jumping with me and other speakers. The venue is beautiful. Joanna Wiebe is speaking. There will be a party on a boat. We curate the most dynamic and respected speakers and topics from the most diverse corners of the conversion world. Wil Reynolds is speaking. You can swing by the Unbounce office to meet the team. There will be a beer tour – did you know that Vancouver is about to overtake Portland as the craft beer capital of North America? We'll have a panel featuring the world's foremost A/B testing experts. Did I mention conversion games and prizes? We're flying in all of the best conversion speakers from Europe. There will be another afterparty. We're Canadian, so that means we're nice. And we apologize a lot. Sorry. We're donating $5 to charity for every mention of "landing pages". Actually I haven't run that by the CEO yet. We research every speaker to make sure they are exceptional. Joanna Lord is speaking. It's in Vancouver. You'll learn new things about landing pages, copywriting, email marketing, PPC, conversion psychology, advanced A/B testing, conversion rate optimization processes you'd never thought of and the obligatory "much, much more: followed by three dots…
Bring a friend. Bring two.
I'll see you there!
---