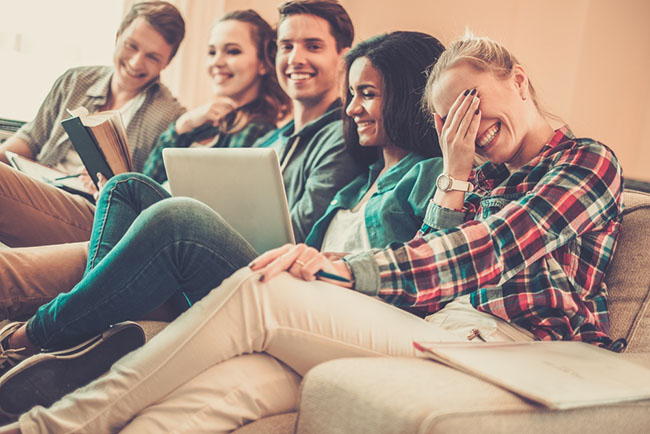 There's just something so cringe-inducing about witnessing others' marketing mistakes. Our last post on the subject, 15 Epic Marketing Fails was a hit. And so was our Facebook album packed with pictures of embarrassing marketing fails.
So back by popular demand, we have rounded up the best of the worst marketing fails.
Today's categories:
Genius or Fail? When marketing fails are so horrible, you wonder if marketers did it on purpose. And if they did, does the phrase "Any publicity is good publicity" really ring true?
Grammar & Spelling Fails. When something is representing your brand or marketing your product, please, please remember to double check your work.
Ad Placement Fails: When one ad meets another and causes chaos. When marketers pay good money and then editors screw it up.
Miscellaneous Marketing Fails: These can't be categorized – except maybe with the word WRONG.
Genius or Fail?
She takes a what, where?
These marketers clearly did this on purpose. Pro: They got people talking about their ad. Con: They compared their product to "sheet." So is it a fail? Or did they succeed in making this ad go viral?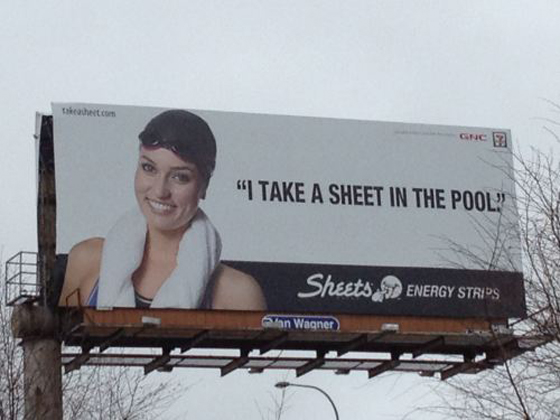 Want more expert advice to help you crush your marketing goals?
Sign up to get the latest digital marketing tips delivered straight to your inbox.
Come a little closer
What do you think, marketing genius or marketing faux pas? Are these marketers going a little too far?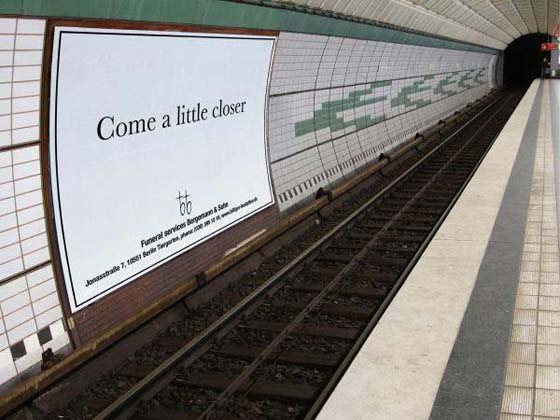 #susanalbumparty
So Susan Boyle's Album Release Twitter HashTag was one big mistake…but hey, publicity is publicity, right?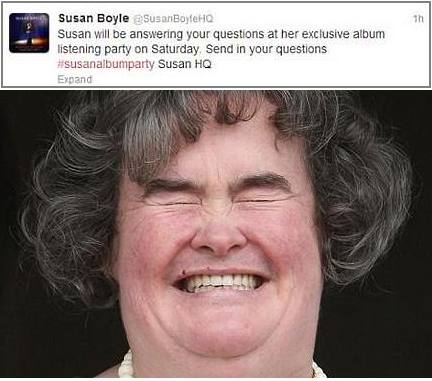 Grammar & Spelling fails
Apostrophe please
What is the spelling on the actual cake going to be?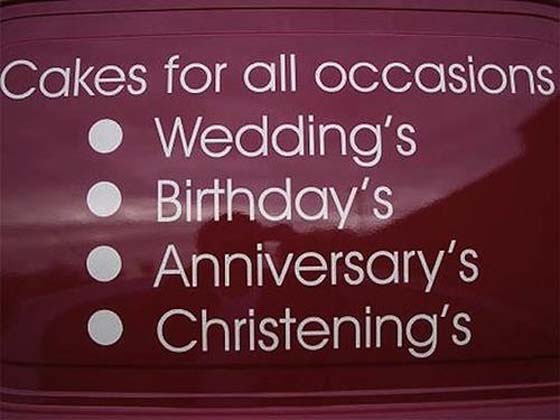 Free Joining Fee
Loves me a free fee? Wait, what? I have to pay?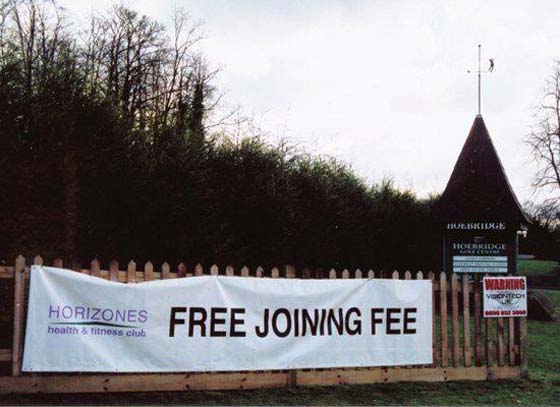 Ad Placement Fails
Shameless Tricks
Shameless Tricks? Well, Mr. Editor-in-Chief, you should be ashamed. Please make sure you look at BOTH sides of the fold before you approve the magazine for print.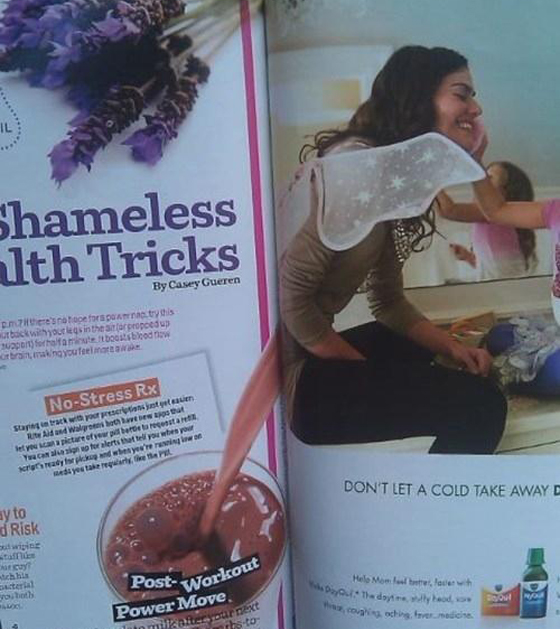 QR Code Fail
Of course I will climb down onto the track and step over the railing to launch my QR Code scanner. Let me get right on that… Death wish anyone?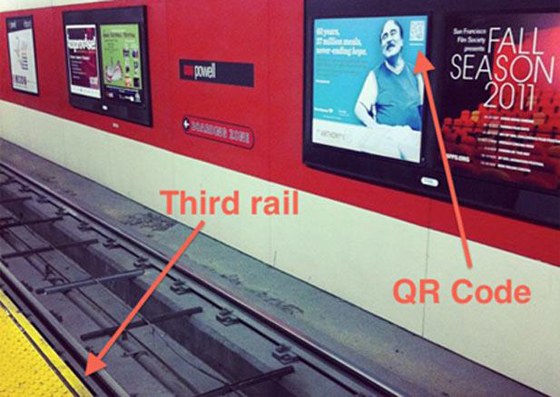 Laughing so hard right now
Laughing at you. Not with you.
Dear Editor-in-Chief, Please remember where you place an ad is just as important as the ad itself. Sincerely, Marketers everywhere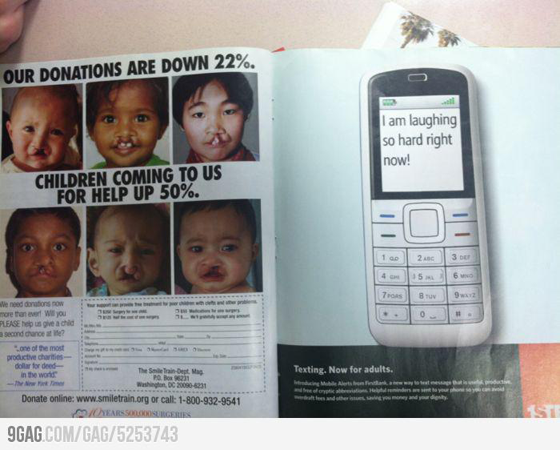 Father's Day Fail
This really makes you want to "treat him."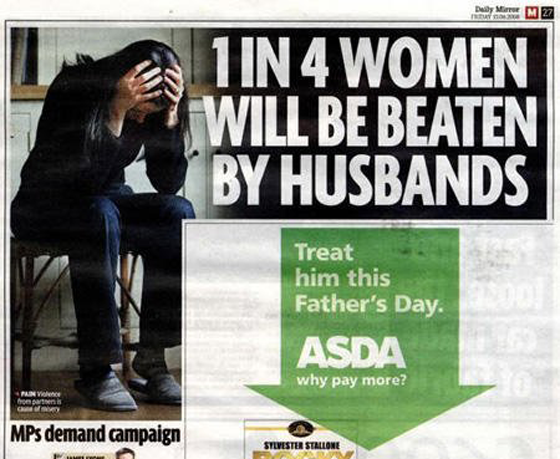 Miscellaneous Marketing Fails
Strong Call-to-Action
This call to action was so strong , someone took it to heart.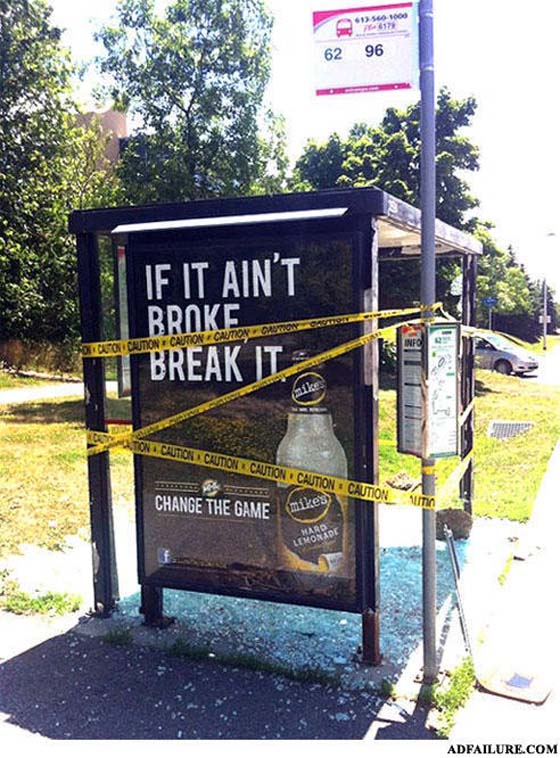 I Spy With My Little Eye…
We're putting the ball in your court. What exactly is wrong with this ad?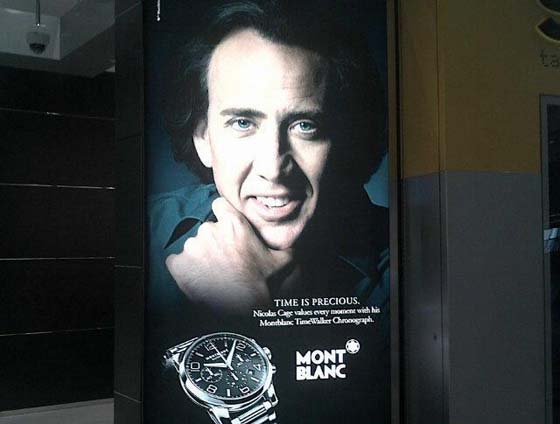 Today is the Day…
We fire the marketing team. Please, remember your audience.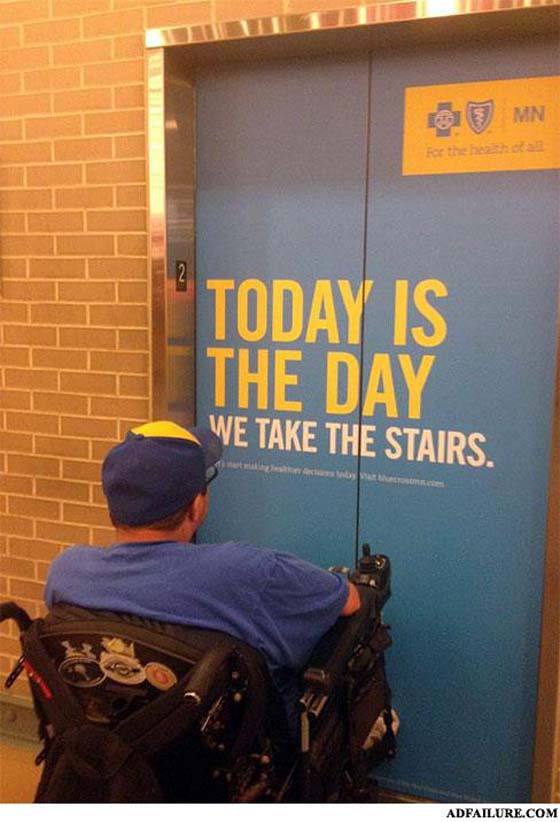 Celebrity Endorsement Fail
Common Oprah. I had higher expectations coming from you.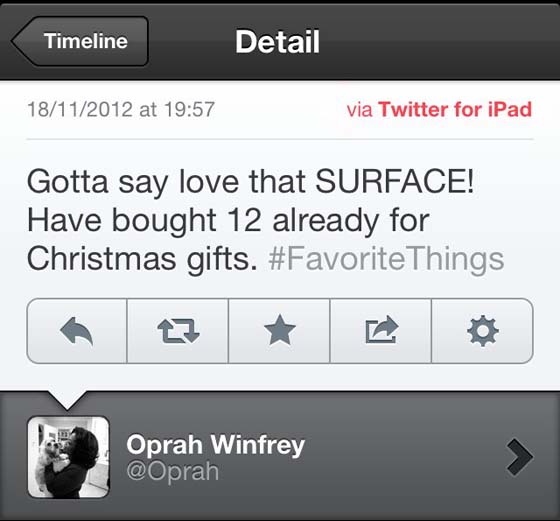 Sexual Innuendo Fail
Hmmm. Not sure if this is an ad for a touchless faucet or…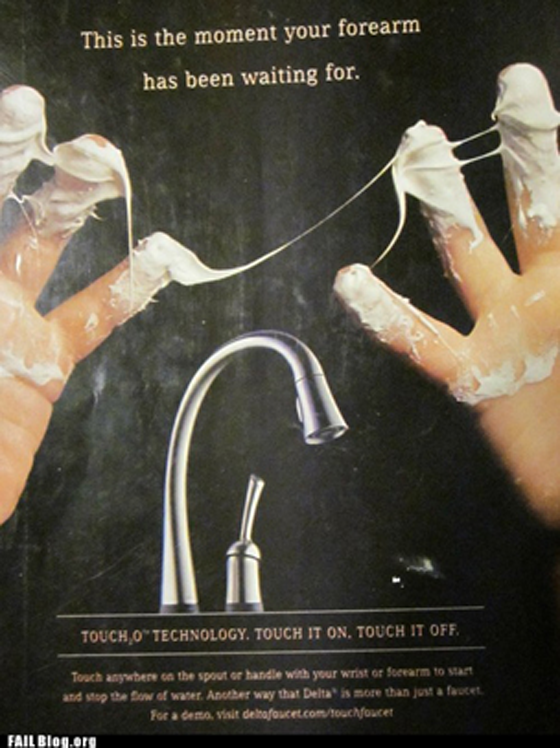 Racist Fail
Word on the street is that this may be fake. But still.