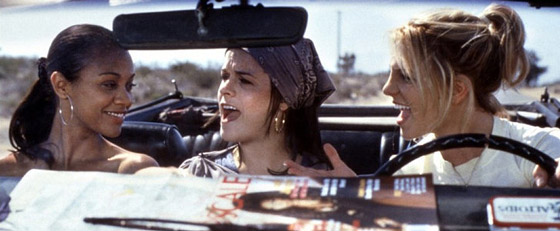 If you've ever been on a road trip, you know that it can be the best time ever with bits of the worst time ever thrown in for good measure.
Kind of like being a marketer, isn't it? I'll refrain from using a "marketing is a journey, not a destination" analogy here but regardless of the cliché, it's not so far from the truth.
We're taking off on the Conversion Road Trip in June, holding events in New York, Toronto, Chicago, and Boston with the world's leading optimization experts.
We asked five of them to share some lessons from their own marketing journey (fine, it's a journey) to help keep you on the road to marketing mastery. Read on to learn how to speak to specific segments of your audience, how to outpace your PPC competition, how creating hubs around one topic can increase your traffic and more.
Angie Schottmuller learns to speak her customers' language
When Angie Schottmuller was just out of high school, she took a road trip from Wisconsin to South Carolina with some friends. They were in need of some cash so they started asking residents for the location of a bank machine – which at the time, was referred to in Wisconsin as a TYME Machine.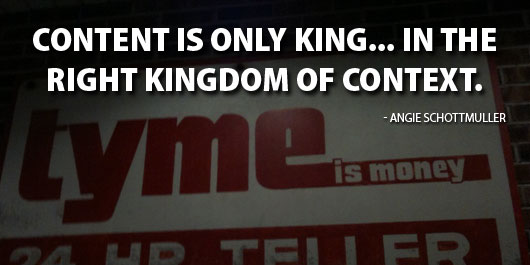 Seriously. TYME machines. Who knew?
Now, imagine going to a place where people have no idea about TYME machines and asking them for directions to one. Needless to say, they got quite a few odd looks from the locals before running into someone from Wisconsin who told them to ask for an ATM.
Fast forward a few years and Angie has been named by Forbes as one of the top marketers of 2015 – so she understands the value of learning about your customers and how engage and convert them.
When we spoke to Angie a couple of weeks ago, she recommended starting by assessing the different needs within the segments of your customer base, and then writing copy that speaks to those groups.
For example, how would customers in the 18-24 age range who live in Mobile, Alabama who work in dentistry describe what you're selling?
Establish a content baseline that will appeal to the majority of your audience. Then brainstorm and investigate potential variants (minor changes) that correspond to audience differences that you can readily identify or target (e.g., user location, Facebook interests, LinkedIn job title). Bucket meaningful opportunities, and then evaluate ways to tweak, swap, or augment your copy and visuals accordingly for prioritized segments.
Angie encourages marketers should not be afraid to speak to regional audiences in their own 'language.' Some people drink pop, others drink soda. Some people say "you guys," others say "y'all." Some people say "TYME Machine", others… you get the idea. Those subtle dialect differences can be specifically targeted within ads or dynamically inserted/adjusted on-page based on a user's geo location or IP address.
To progressively improve your conversion rates, define a relevance roadmap that increasingly helps you learn and speak your customer's language.
These very simple, and very small changes can make all the difference in gaining the trust of your audience and can elevate engagement and drive conversions.
Kyle Rush on landing page change you can believe in
Kyle Rush is no stranger to the road and neither is his dapper dog, Tito, who keeps him company in the car. Kyle is as vigilant about making sure his dog looks good as he is about making sure that his campaigns are optimized.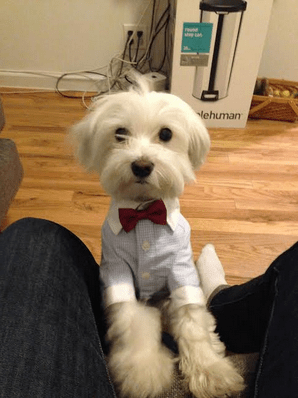 Proficient in chemistry, advanced physics and being a good boy.
Kyle is perhaps best known for his involvement in the 2012 Obama campaign. As he said in a Growthhackers AMA earlier this year, his most successful test turned out to be a "false positive in disguise."
There's a psychological trick used on high-end restaurant menus. Dollar signs are removed from the prices and patrons end up spending more money. The idea is that the patrons are focusing on the food rather than the prices. Inspired by this concept, Kyle decided to remove dollar signs on the donation forms for the Obama fundraising campaign.
His first experiment showed an amazing 40% increase in revenue. But Kyle found out it was too good to be true.
As elated as we were, that's an extremely hard number to believe. So we tested it two more times and only one of the three tests was significant. Turns out the visitors we sampled in the first test were somehow heavily biased towards the variation.
From there, Kyle and his team were a lot more careful about their sampling. This was a really important lesson that helped them be a lot more successful in the long run.
It's easy to get carried away when seeing great results from a test. Any positive numbers, especially ones that are overwhelmingly positive, can be tempting for marketers to claim as fact. But it's not until further testing against other sample groups that you find where the truth lies in any group of statistics.
Sampling requires an investment in time. Like any good road trip, testing is all about being in it for the long haul.
Larry Kim on getting there first
If you've traveled out of town on a long weekend, you know that you have to leave early. You don't want to get stuck in traffic for hours on highways that look like the "leaving Atlanta" side of the highway on the Walking Dead poster.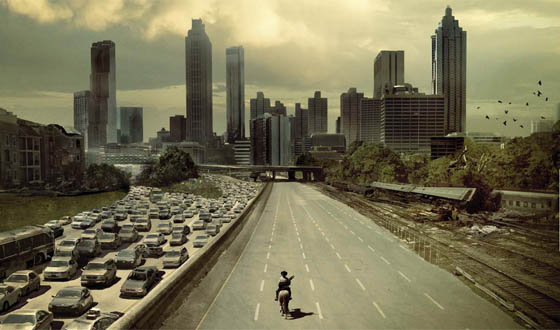 Only get there first if you are certain there are no zombie hordes.
Image source
.
As the proud papa of son Jules (#ppckid), Larry Kim is well aware of the importance of leaving early. And with a car full of toys, a playpen, a diaper bag, bottles and more, road tripping is a whole new adventure.
In a conversation we had with Larry, he recommended employing this "get going" strategy in the PPC game as well.
My best advice for PPC advertisers today is to be a first-mover. Spend time reading up on the new features and options in AdWords, new targeting features in Facebook Ads, etc. Do whatever it takes to learn about and try out those new technologies and tactics your competitors haven't caught on to yet.
Advancements in PPC come fast and furious. There's always something new going on. But the only way to find the true winners is to stay up to date and test new features.
Something as simple as adding new extensions to ads can help you stand out in search results, garner more clicks, raise Quality Score and, in turn, lower costs.
If you're looking for a resource to help you stay on top of your PPC game, check out this exhaustive list of great PPC blogs.
You know what they say: The early bird gets the click from the search term.
Andy Crestodina on niche destinations
Andy Crestodina, Co-Founder and Strategic Director at Orbit Media Studios, wants you to create a niche destination for your traffic.
A niche destination for a road trip might be somewhere like Orlando, Florida, where you'll find SeaWorld Orlando, Universal Orlando, Disney's Hollywood Studios, the Magic Kingdom and many more family-friendly attractions.
People go to Orlando because they know they're going to get a specific type of entertainment.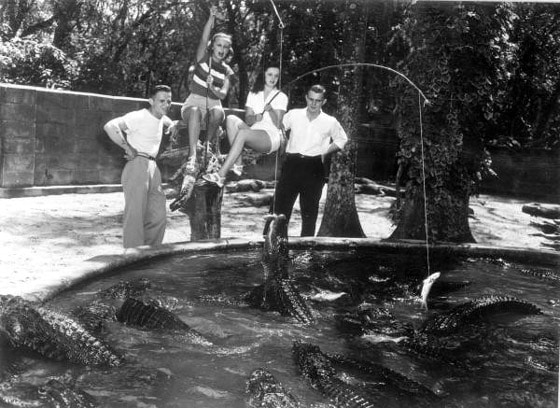 Andy explained that you can get more traffic on your site by making it into a niche destination with something called a content hub.
Anyone can publish an endless stream of loosely related posts. But a pro knows that a great blog is built around sets of tightly related topics.
Start by picking a topic that is relevant to your audience. Dig deep into the problems/questions people have around the subject, as well as what your company does to answer/solve them.
Then start making friends with influencers around that topic. Like Andy says:
Follow them, share their content, comment and do anything else that slowly wins their attention in a positive way.
Now you're ready for your "central hub." Your central hub will be one piece of content on your site that is the strongest and most useful piece of content you have on this particular topic.
Next, publish "supporting content" in the form of webinars, blog posts, infographics and anything you can use to support your position on the original topic.
If you've made relationships with influencers as suggested above, then at this point you can start asking them to share your content. See if you can get a guest post exchange with your new contacts.
You've now built a content hub that will give you an advantage in search rankings, social sharing and lead generation. By dominating a specific topic, your traffic to your niche destination will increase, and your influence with regards to the topic will rise right along with it.
Oli Gardner on focusing attention on landing pages
Unbounce Co-Founder Oli Gardner travels so much, we often wonder if he remembers where he lives. And he never takes off without his trusty camera.
Oli's not just a landing page expert, he's a professional photographer who will go so far as to take a solo road trip into the desert to take pictures.
In Oli's blog post, Designing for Conversion — 8 Visual Design Techniques to Focus Attention on Your Landing Pages, he unpacks some visual techniques from the world of photography that can help guide landing page visitors through your page to the conversion area.
Oli breaks the techniques up into two categories:
Suggestive directional cues: Abstract techniques that guide attention in a more subtle way.
Explicit directional cues: The use of arrows and real-world indicators already familiar to us.
There are eight techniques covered here, but one of the most fascinating is broken down in a section titled, "The Suggestive Power of the Eye."
Imagine yourself sitting in a restaurant across the table from someone. The other person is talking to you, looking at you, and then suddenly turns their head slightly to the right and looks over your left shoulder.
Chances are good that you, too, will pause and turn around to see what's going on.
The same principle applies in photography and, as it turns out, on landing pages.
Take this picture that Oli took of a monkey. The monkeys eyes and tilted head force you to stare at the banana.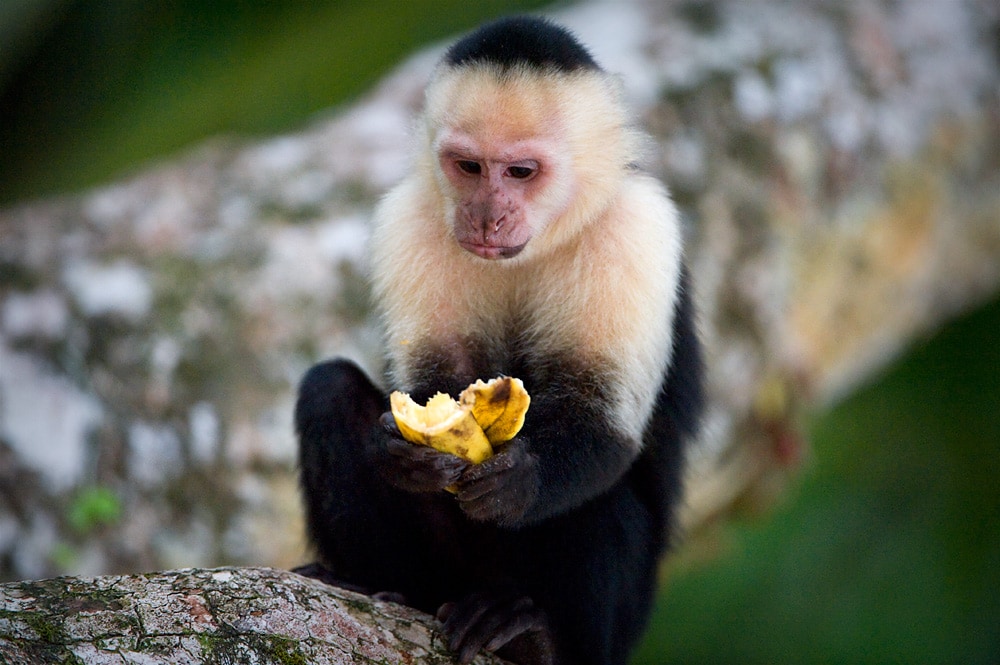 In the landing page example below, the woman's gaze is focused on the headline, which prompts us to focus there, as well.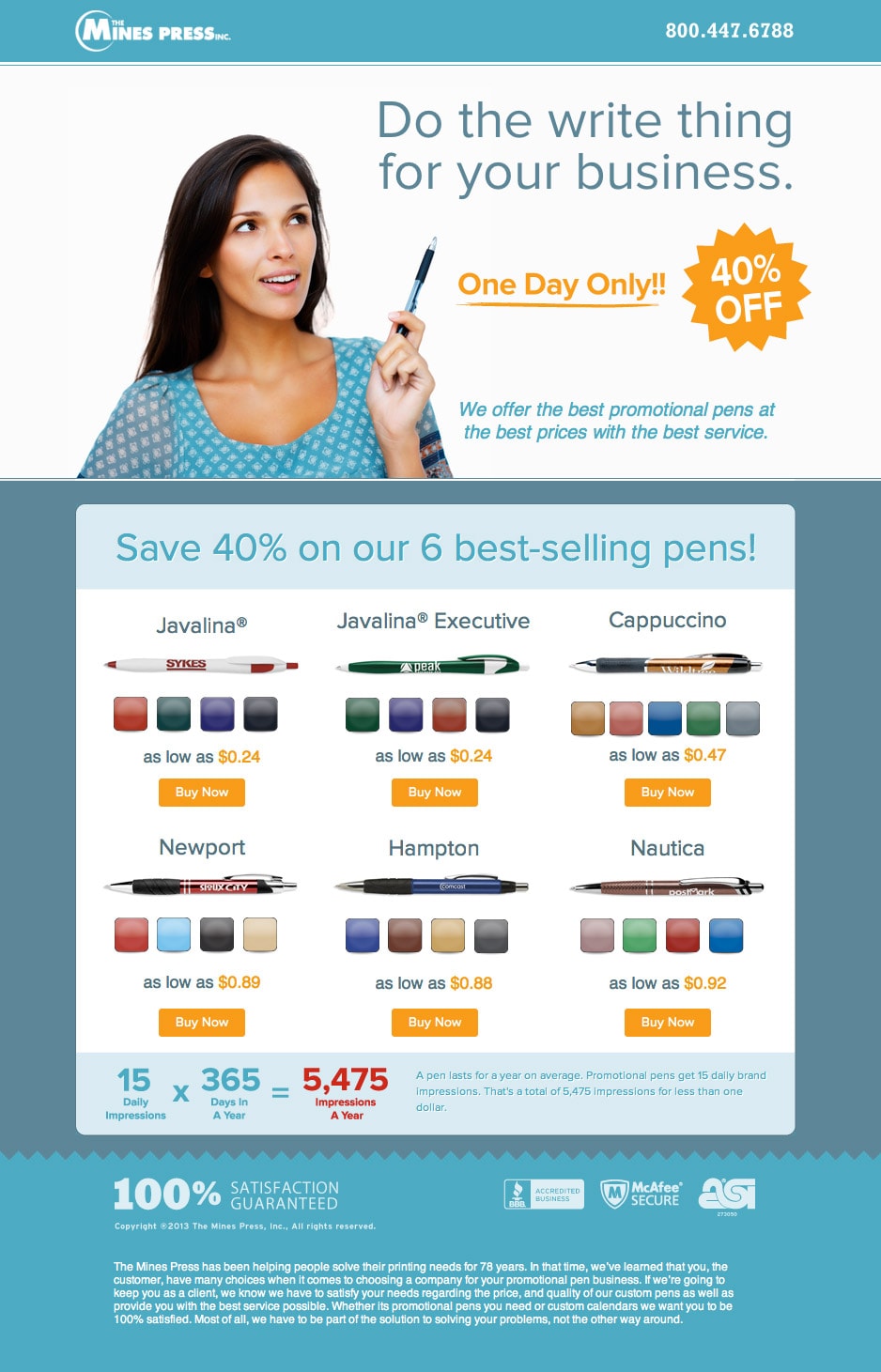 Unfortunately, the headline doesn't tell us much, but at least they managed to get us to look there!
You can make use of this suggestive directional cue on your landing page to help draw your visitors' gaze to a section of your page that requires special attention. It is especially useful as a directional cue to get visitors to look at that all-important call to action.
The journey begins
Since marketing is all about the journey, you should come join us for one of the stops on the Conversion Road Trip to hear one of these wicked smart optimization experts break down some of the most valuable marketing insights you'll hear all year.
Whether you make it or not, we hope these tips help you find your way on your great marketing adventure and point you in the direction of the marketer's favorite destination: the conversion.
---