Let's start off with one of the things everyone wants to know: The dos and don'ts of email subject line writing.
Do
Set your subscribers' expectations and clearly state what's inside the email
Don't
Write your subject lines like advertisements. The folks at MailChimp say it perfectly: "When it comes to email marketing, the best subject lines tell what's inside, and the worst subject lines sell what's inside."
Why do these things matter? Well, the average business person receives 121 emails a day. I know that personally, on the commute to work every day, I delete 90% of them, so that my inbox is more digestible by the time I get to work.
In short, there's a lot of crap out there (craploads of it). And despite the promise we all tell ourselves to unsubscribe from all of the emails you don't want to receive, some companies make you jump through hoops to do this, which is discouraging at best.
So how do you cut through the clutter and make sure your email isn't one of the ones that get dumped right away?
Easy, you write a perfect email subject line.
Sure, it's that easy. (Keep reading!)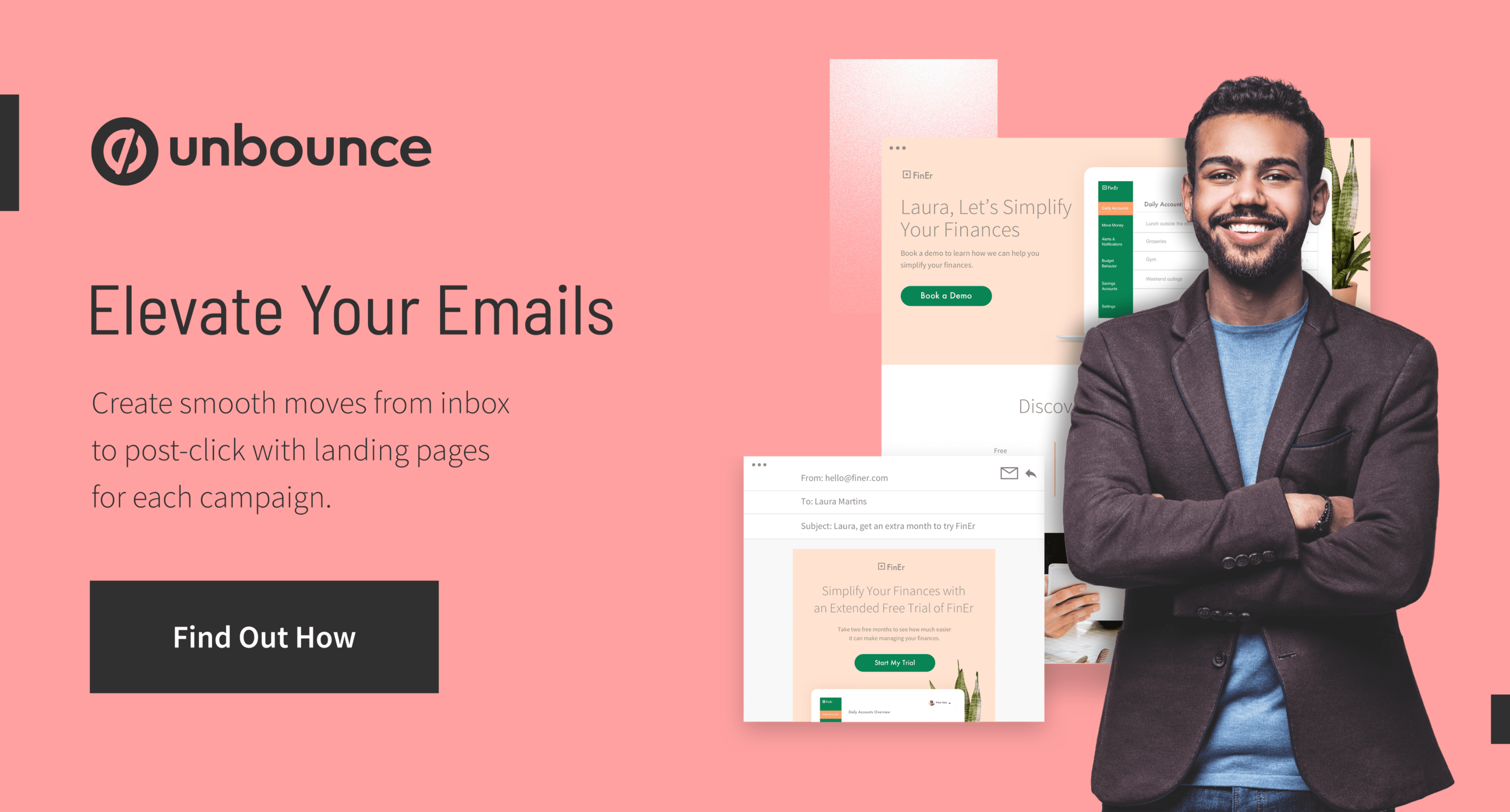 How you actually write an effective subject line
Writing an effective subject line is one of the hardest parts of email marketing. The infographic from Litmus explores some ways to do this, so first I'll summarize fundamentals before getting into a 6-step checklist for your next campaign.
1. Don't be afraid to use the following:
ALL CAPS (not for the whole subject line, mind you: just to highlight the occasional word)
The word FREE (debatable, don't sound like spam)
An exclamation point!
2. Use geo-location to increase personalization. Collecting and using geolocation info can improve open rates by being personal and relevant.
3. Frame your subject line as a question. Target the question at the types of problems your customers/leads need answers
4. Keep it short. 50 characters or less works best. According to MailChimp, 28-39 had the highest click rate in a study of 200 million emails.
5. Don't use the following chintzy tactics:
Symbols and special characters: they might get people opening them out of curiosity, but they make you look cheap.
Don't use FW: in your subject to imply it's come from a trusted source. That's shitty marketing.
Scams: People have become wary of requests for help.
Numbers: details of your special offers (50% off, etc.) can be useful but don't overuse them or you'll establish yourself as a sales merchant
Names: Using first names in the subject line can actually reduce open rates.
Now that we've covered the fundamentals of to do and what not to do, here is a 6-step process to improve your open rates:
6-Steps to Improve Email Open Rates
Step 1: Be useful and ultra-specific – make sure it's relevant and useful for your customers.
Step 2: Identify yourself – mention your most identifiable brand product in the subject line, or prefix the subject line with a consistent identifier.
Step 3: Be visually different – make your subject stand out visually by trying square brackets, sparing use of capitalization, phone numbers or quotes.
Step 4: Use timely topics and urgency that are top of mind, and use urgency occasionally to point out deadlines.
Step 5: Use a call-to-action (CTA) by asking a question.
Step 6: Test your subject lines so you can repeat what works best.

---
Then make sure you've got a killer landing page…
Sure, it all starts with the perfect email subject line.
But let's say you've followed all my advice and you've kicked your open rates into high gear. That still doesn't guarantee a conversion.
So what's next?
To accomplish that goal, you'll want two more things:
Amazing content that your subscribers will actually look forward to reading whenever you appear in their inbox. This will encourage them to click the email's call to action and visit your web properties. (Read this incredible article by our friend Chris Hexton for some big ideas on this topic.)
A tailored landing page that keeps the conversation going and further boosts your conversion rates. This is how you close that gap between the inbox and your website and prevent people from falling through.
Make sure your landing page is fast and mobile-responsive too because a lot of people check their emails on their phone.
You should also run a/b tests on your landing pages, your emails, and your subject lines to ensure you're always hitting the right pressure points. These things all work together to ensure your success.
That's it.
Like creating an effective subject line, it's easy to get started but hard to perfect. If you have any other tips or ideas that you found to work to boost your open rates, please share them with the class in the comments below.