Want to see how effective your landing pages are?
Run your page through
The Landing Page Analyzer
to get your custom report today.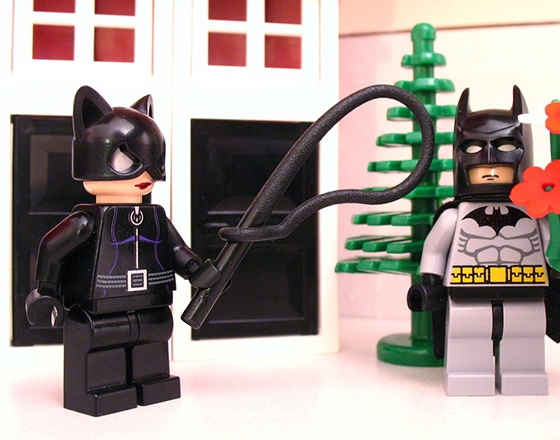 These brutal critiques will help you whip your mobile landing pages into shape. Image by
John
via Flickr.
Do your landing pages provide delightful experiences for your users regardless of which device they're using?
If you didn't answer "yes," then you could be leaving conversions on the table.
With up to 60% of users browsing on a mobile device, neglecting your mobile users means driving away potential customers.
So what does it take to create a high-converting, mobile-friendly landing page?
Let's start with what not to do.
In these eight brutally honest mobile landing page critiques, I'll break down some common conversion killers – and show you how to create high-converting mobile landing pages that leave your competition in the dust.
1. Room5
Click for full-length view of landing page.
On desktop, Room5's webinar landing page is reasonably simple and attractive. It clearly describes what the webinar is for (learning how to create smart devices). On mobile, however, it could use some serious improvement.
There is far, far too much text on this page for mobile
Amazing landing pages are amazingly concise. This is especially true with mobile landing pages since mobile users have smaller screens (and often shorter attention spans). Make them skim too long and they'll quit entirely.
The text on this page can take 2-3 minutes to read and very little of it has anything to do with customer needs. For mobile, condense these long paragraphs into brief summary sentences.
Free ain't a UVP
"FREE WEBINAR" is the first read on the page and it's not a strong enough anchor.
Webinars are nearly always free – why should I come to yours? Focus less on "free," and tell me more about the benefits I'll receive by watching your webinar.
This page's actual UVP is hidden in the basement
If I'm skimming this page, I see (in order):
FREE WEBINAR. Co-Creation: The Hidden Disruption in IoT
WE'VE HELPED COMPANIES LIKE BMV & SAMSUNG.
WHY IS IoT DIFFERENT?
THE WAY YOU WORK HAS CHANGED.
GET YOUR COMPANY READY TO BUILD SMART, CONNECTED PRODUCTS
Here's the critical mistake: the first three points on this page are entirely about the company itself, not how this webinar will benefit users. I'd be surprised if most users scroll far enough down the page to see customer benefits.
#5 above is, by far, the most important point: you're not just trying to identify with me, you're telling me how you're going to improve my company. That's the real UVP, and it should be right up at the top (or at least above the fold on mobile).
Click for full-length view of landing page.
This landing page from Kontiki (an online video conferencing tool) is well-designed, simple and has a somewhat compelling UVP: "Unlimited webcasting for cheap." Still, there's room for improvement.
Move phone numbers higher up
Remember: mobile users are browsing your site on a phone, which means call conversions are easy to get (if you make it easy for them). If your customer is looking for a phone number, give it to them fast.
Ideally, these phone numbers should be click-to-call buttons to ensure ease of use. For the optimal arrangement, test a clickable phone number versus text such as "Click here to call now."
Too many (inconsistent) CTAs
Great landing pages have one goal and one goal only. Mobile landing pages are no exception.
On this page, you have buttons that say "GET A QUOTE," "REQUEST AN ESTIMATE," and "DOWNLOAD WHITEPAPER." If I'm interested in your business, which button am I supposed to press?!
Pick a page goal – and make sure each element is in alignment with it.
Click for full-length view of landing page.
On desktop or mobile, Bizo's landing page is one of the strongest pages of the bunch. It's extremely compelling and extremely simple, but there are a few mistakes that could seriously be hurting conversions.
On mobile, the phone number vanishes
If you have a support team that can field these calls, you need to show your phone number at the top of the page to maximize call conversions.
Also, as a general rule, it's always a good idea to test your landing pages on a wide variety of devices pre-launch to ensure that these sorts of errors don't happen.
Focus on customer benefits, not shiny talking points
Let's use the "bullshit detector" method on this one. Your users are undoubtedly skimming your pages, so let's skim through the page and see what they see.
The first two lines are very strong:
6 Simple Ways to Increase Online Conversions through Display Advertising
Online marketers: Don't launch your next display advertising campaign without reading this first!
But then the bolded text from the bullet points throws us off a bit:
Success metrics that matter most
Display to impact other marketing channels
Retargeting to increase conversions
Why should prospects care about these bullet points? Success metrics for what?
I'd suggest changing the bold text to focus on customer benefits each time – for example, "Increase conversions through advanced retargeting."
Click for full-length view of landing page.
Kendo is a framework for building mobile apps, but you wouldn't know it from looking at this vague page…
What is Kendo?!
It's really quite simple: if you want people to buy your product, make sure they know what it is.
This page seems to assume that we're already familiar with Kendo, but the fact is that your prospects very rarely know much about your product – even if they've encountered your site in the past.
And even if they do know your product, it's still a good idea to reinforce your UVP.
No matter what you're selling and how you're sending traffic to your page, explain what you do and how you do it in a sentence or two.
Ditch the social sharing icons
On mobile landing pages, social share icons are unwanted distractions.
I'm going to go out on a limb here and say that you never need social sharing on any landing page, and here's why:
Your prospects are very unlikely to share your landing page (why would they?)
Worst of all, share buttons can needlessly distract users from the true goal of your page: real, valuable conversions.
Click for full-length view of landing page.
This landing page from landing page software AnyMeeting has simple, intuitive design – but it has some serious clarity issues.
This headline is confusing
Features for what? What big guys? If your customers aren't hyper-familiar with your industry, they probably don't know who the big/little guys are.
With a headline like that, I don't know what you're selling yet, so how could I be interested in a 30 day free trial?
Your headline should give me a quick look at what you do and how you're going to benefit my life in the next 24 hours. How about something like, "Run Easy, Powerful Online Webinars at Half The Cost"?
Change to a more specific, customer-focused CTA
"Continue" as a call to action is very weak. Instead, try something that focuses on how your product will benefit your customers (like "Get your free trial now").
Also, the placeholder message for the email box is too long to be seen on phones. All I can see is "Please enter your email ad…." Small mistakes like this negatively impact user experience on mobile and can negatively affect conversions.
What are you selling?!
Believe it or not, you won't find an actual sentence describing the product on this page. We see product features and lines like "The perfect combination of powerful features and low cost," but nothing that clearly indicates what this product actually is.
This is problematic because mobile users skim page text in a different way than desktop users. On desktop screens, your eyes can bounce around on the page, absorbing context about the product from a variety of different sources quickly. On mobile, you're forced to engage with each paragraph in a linear way.
This can make it more difficult for prospects to figure out what's going on – especially if you're not telling a seamless story.
The bottom line for mobile:
Click for full-length view of landing page.
This is a solid, clear page for a marketing ebook from ReachLocal, an online marketing firm.
They do a great job of describing their services, but have committed a common error: getting a little too wordy. I'm spotting a few big opportunities to simplify the page and increase conversion rates.
Don't include information for information's sake
This is especially important on mobile. It can be tempting to link to other articles on a page, but you need to resist that temptation.
We're not looking for more blog readers here, we want conversions! That means being single-minded and removing all extraneous links, no matter how cool they may seem.
Those infographics have nothing to do with the offer
The infographics look nice, but they don't have anything to do with the offer. Facts are nice, but confusion is fatal. Lose the infographics!
Click for full-length view of landing page.
Here's a simple landing page from Degoo, a free cloud storage site. Their mobile landing page has a solid headline/subheading combo, but unfortunately, Degoo missed the mark on a few things.
Eliminate spacing between form fields
Your mobile users are especially cognizant of spacing as they have to make the conscious decision to scroll after entering each form field.
Removing spacing like this can make forms feel shorter and easier to fill out. Note: it's okay to allow some spacing to allow for big thumbs, but try to keep it to a ¼ inch or less.
Desktop-sized images don't always work well on mobile
What's that smudge in the background?
On mobile, the text is difficult to read and the background is ominous at best. If your background image doesn't scale appropriately, remove the background entirely and replace it with a solid color.
Click for full-length view of landing page.
BespokePost sells themed monthly gift boxes – kind of like a fruit-of-the-month club. The page is delightfully concise, but it could still use some serious work.
Show, don't tell
"Themed boxes" doesn't tell me anything – I need to hear about what kind of things are actually in these boxes and why I ought to buy them. If you want customer interest, show the product! I'd love to see a real photo of one of these gift boxes, front and center.
The calls to action lack clarity
The first CTA says "EXPLORE" followed by a "CREATE ACCOUNT USING FACEBOOK LINK" and I'm not sure what either of these mean.
Am I going to be exploring the list of available themed boxes or signing up for an account? Also, who is Andrey Zaytsev and why is his name everywhere?
If you're not being explicit about what happens after a prospect clicks your CTA, then you're causing unnecessary friction.
The bottom line
Mobile landing pages may be a pain to create – but don't let my critiques discourage you.
The important thing is to get started today.
Start with something simple (just about any mobile landing page is better than no page at all) – and run tests to improve your page from there.
No matter your industry, keeping your mobile users in mind is a simple way to get a leg up on the competition.
---