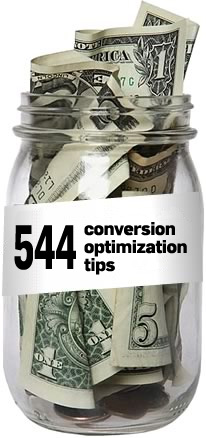 Optimizing your landing pages or website to perform better is a no-brainer, but if you're short on time or resources then it helps to have a bag full of tricks to kick things off.
The collection of links below brings together over 500 tips on conversion rate optimization and landing page improvement.
Naturally, there will be some repetition of the core principles, but it's a good idea to read the perspective of several experts when forming your own opinion.
---
Thanks to all the websites and authors listed for their great conversion optimization tips.
Making the web convert better – 1 tip at a time.
Did I Miss Any Tips? Share Yours Below.
If you have any articles on the subject of conversion rate optimization or landing page optimization, then please share below.
Or add your own tip like Ben did in the comments.